3 bedroom apartment in Relvinha, in Coimbra
3 bedroom apartment located in Relvinha, in Coimbra, in the Padaria Brinca Doce Padaria building, on the second floor on the left.
This apartment has a floor area of ​​around 86.25m2 and has two balconies.
The apartment has an entrance hall that leads to the hallway, which leads to the 3 bedrooms, the living room and the kitchen.
The living room area allows you to create the living area and the dining area, obtaining a very cozy atmosphere. In the room we access a balcony and with plenty of natural light.
The apartment is equipped with single-glazed wooden windows and shutters.
The kitchen is equipped with a stove and extractor hood, water heater and space for other appliances and a dining table, with a pantry that supports the kitchen.
The second balcony connects the kitchen to an outside bathroom that supports the social area.
The private area has 3 bedrooms and a service bathroom with a bathtub.

This is an excellent apartment to monetize or for a family just starting out.

The building does not have an elevator and has a family atmosphere, being well located, close to all services in the city, such as schools, supermarkets, pharmacies, bakery, pastry shop, workshops in the historic center of the city, among others.

The sun exposure of the apartment is south/west/north.

Building: Private gross area of ​​the apartment 86.25m2 and Gross area dependent on the apartment 10.00m2, Total of floors in the building: 4, Number of floors above ground: 4; Number of floors below ground: 0 |

🇧🇷

Figueira da Foz is a city located in the center of Portugal, being considered the second largest city in the district of Coimbra.

It is known as the "Queen of Beaches" in the country, its huge sand allows you to enjoy beautiful walks by the sea. It is one of the most important tourist centers in Portugal, where you will find the 1st Casino in the Iberian Peninsula, Bullring, Arts and Shows Center (CAE), Museum and Sotto Mayor Palace.

In the heart of the city, more specifically in the Bairro Novo area, it has a wide range of traditional gastronomy restaurants and a lively nightlife. The Parque das Abadias is considered the "Lung" of the city, where you can practice physical activities, leisure, family activities and is where some events in the city take place. The local economy is quite diversified, being divided into several activities, such as: fishing, tourism, shipbuilding, pulp production, salt and agriculture, especially rice.

Figueira da Foz is a small paradise where we can enjoy the serenity of the Serra da Boa Viagem nature and the fresh ocean breeze, thus bringing together the natural conditions for a superior quality of life.

There's nothing like coming to know to love!

Curious?
Get in touch and book your visit!!
Exhaust Fan
Waters
Collection
Manual Door
Forced Ventilation Basement Toilets
Bathtub
Independent Kitchen
Wood Windows
Storage Room
Balcony
Natural Light
Price: Price Upon Request
Status: For Refurbishment
Net area: 86m2
Gross area: 96m2
Bedrooms: 3
Bathrooms: 2
Construction Year: 1994
Energy Certificate: D
Housing License No.: 316/1994
Reference: C0372-01158
Gym (350m) - FP GYMLAB - Treino Personalizado e Nutrição, Praça Manuel da Costa Brioso 5, 3020-430 Coimbra
School (600m) - Creche e Jardim de Infância de São Miguel, Bairro São Miguel 3, 3020-113 Coimbra
Pharmacy (750m) - Farmácia São Miguel, R. Vale de São Miguel 9, 3020-113 Coimbra
Pools (850m) - Piscinas Municipais Rui Abreu, Rua António Sérgio, 3020-305 Coimbra
Supermarket (850m) - Lidl Coimbra Eiras, R. Manuel de Almeida e Sousa, 3020-258 Coimbra
Train Station (1.5km) - Coimbra-B, Coimbra
Bus Station (2.4km) - Rede Expressos, Av. Fernão de Magalhães 627, 3000-178 Coimbra
River (2.7km) - Açude-ponte de Coimbra, N1, Coimbra
Fire Department (2.9km) - Associação Humanitária de Bombeiros Voluntários de Coimbra, Av. Fernão de Magalhães 179, 3000-302 Coimbra
Historic Area (3.1km) - Jardim da Manga, R. Olímpio Nicolau Rui Fernandes 182, 3000-122 Coimbra
School (3.3km) - Jardim De Infância De São Bartolomeu, 3000-034 Coimbra
Shopping Center (3.7km) - Forum Coimbra, Av. José Bonifácio de Andrada e Silva 1, 3040-389 Coimbra
Market (3.7km) - Mercado Municipal D. Pedro V, R. Olímpio Nicolau Rui Fernandes 208, 3000-122 Coimbra
Library (4.4km) - Biblioteca Municipal De Coimbra, 329 Apartado 1189, R. Pedro Monteiro, Coimbra
Police (4.6km) - Polícia Judiciária de Coimbra, Rua Venâncio Rodrigues 16/18, 3000-409 Coimbra
Hospital (4.9km) - Centro Hospitalar e Universitário de Coimbra - Hospital da Universidade, Praceta Professor Mota Pinto, 3004-561 Coimbra
Town Centre (5.6km) - Coimbra
Freeway (8.4km) - A1
Schedule Visit
Contact Form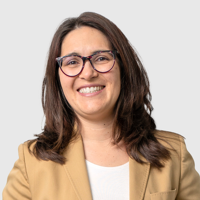 Liliana Serra
CENTURY 21 Aqua
(Call for a national mobile network.)
Aquahouse, Lda. AMI: 14931