T1/office on Rua dos Firefighters Volunteers in the center of Figueira da Foz - Excellent opportunity and location
Excellent opportunity and location - T1/office on Rua dos Firefighters Voluntários.

This 90m2 store is located in a building that has been completely renovated, making it like new.

Its location in a prime and central area allows it to be close to the local shopping area and at the same time close to schools, being accessible by car.

The store/office consists of a front space with access to the street, an interior room (for meetings or storage), a pantry, a complete bathroom with shower cabin and/or a T1 with a leisure and rest area in open space with kitchen equipped with hob and extractor.

The space was completely remodeled: new floor (application of floating vinyl), completely painted, false ceilings, bathroom rebuilt with new plumbing and electrical installation. The water is heated using an electric cylinder and all equipment is ready to work.

Its current and modern style is ideal for not having to worry about construction when entering this space.

Come visit this excellent business opportunity ready to make a profit!!
------------------
Figueira da Foz is a city located in central Portugal, considered the second largest city in the district of Coimbra.

It is known as the "Queen of Beaches" in the country, its enormous sand allows you to enjoy beautiful walks by the sea. It is one of the most important tourist centers in Portugal, home to the 1st Casino on the Iberian Peninsula, Bullring, Arts and Entertainment Center (CAE), Museum and Sotto Mayor Palace.

In the heart of the city, more specifically in the Bairro Novo area, there is a wide range of traditional cuisine restaurants and a lively nightlife. Parque das Abadias is considered the "Lung" of the city, where you can practice physical and leisure activities with your family and is where some of the city's events take place.

Figueira da Foz is a small paradise where we can enjoy the serenity of the Serra da Boa Viagem nature and the fresh ocean breeze, thus combining the natural conditions for a superior quality of life.

There's nothing like coming to know to love!
Disabled Access
Waterhole
Natural Gas
Telephone
Comunications
Waters
Collection
Electricity
Double Glass
Manual Door
Urban
Recessed Lighting
False Ceiling
Forced Ventilation Basement Toilets
Independent Kitchen
Aluminum Windows
Storage Room
Room of Conference
Flat Land
Natural Light
Price: 600 €
Status: As New
Gross area: 90m2
Plot Area: 111m2
Bathrooms: 1
Construction Year: 1950
Energy Certificate: C
Housing License No.: isento
Reference: C0372-01155
Commercial Area (0m)
Historic Area (0m)
School (100m) - Escola Secundária Dr. Bernardino Machado, R. Visc. da M.nha Grande 15, 3080-135 Figueira da Foz
Green Spaces (170m) - Largo Luís de Camões, 3080-112 Figueira da Foz
Pharmacy (300m) - Largo Luís de Camões 18, 3080-112 Figueira da Foz
Square Taxis (300m) - Praça 8 de Maio, Praça 8 de Maio, 3080-054 Figueira da Foz
Playground (500m) - Parque infantil, 3080-165 Figueira da Foz
Police (600m) - PSP Figueira da Foz, R. Mortágua, 3080-892 Figueira da Foz
Town Centre (650m) - Figueira da Foz
Supermarket (850m) - Pingo Doce Figueira da Foz - Av. Afonso Albuquerque, R. Afonso de Albuquerque N.º 22, 3080-041 Figueira da Foz
Library (900m) - Biblioteca Municipal, Highlights info row image, R. Calouste Gulbenkian, 3080-058 Figueira da Foz
Market (950m) - Mercado municipal, R. Eng. Silva 20, 3080-150 Figueira da Foz
Garden (1km) - Parque infantil, 3080-165 Figueira da Foz
Train Station (1.1km) - Estação de Caminhos de Ferro, Largo Estação, 3080-014 Figueira da Foz
Bus Station (1.1km) - Estação Rodoviária, Largo Estação, 3080-014 Figueira da Foz
Ocean (1.1km) - Praia do Forte de Santa Catarina, N109-8, Figueira da Foz
Pools (1.7km) - Piscina do Ginásio Clube Figueirense, R. Ginásio Clube Figueirense, 3080-251 Tavarede
Freeway (2.1km) - A14
Fire Department (2.1km) - Bombeiros Sapadores da Figueira da Foz, Estr. de Mira 55, 3080-026 Figueira da Foz
Gym (2.2km) - Kubu Fitness, Lugar dos 4 Caminhos, Ed. E-Lecrec, loja 21, 3080-510 Figueira da Foz
Shopping Center (2.3km) - Foz Plaza, Rua dos Condados, 3080-216 Figueira da Foz
Hospital (6.1km) - Hospital Distrital Figueira da Foz, Rua Hospital, 3094-001 Figueira da Foz
Mountain (6.1km) - Serra da Boa Viagem, 3080-571 Quiaios
Schedule Visit
Contact Form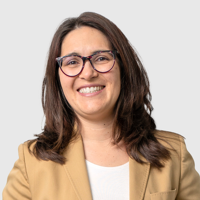 Liliana Serra
CENTURY 21 Aqua
(Call for a national mobile network.)
Aquahouse, Lda. AMI: 14931