TRESPASSE de Cabeleireiro moderno, clientes fidelizadas, Benfica
TRESPASSE
Valor da Renda: 500 euros por mês
Valor do Trespasse: 12.000 euros

Cabeleireiro situado em zona central de Benfica, com muito tráfego pedonal e rodoviário e com clientela fidelizada.
O espaço está remodelado, tem áreas próprias para outros serviços de estética.

Está completamente equipado e pronto a funcionar.
Excelente oportunidade de negócio.

* Licença Utilização nº 168 de 26/05/1970

Contacte-nos para marcar a sua visita e conte connosco:
- Em todo o processo de compra e arrendamento;
- Na procura de um imóvel à medida das suas necessidades;
- No acompanhamento negocial;
- No apoio do processo de financiamento, pois somos Intermediários de Crédito autorizados pelo Banco de Portugal (Registo 347);
- Na marcação e realização do Contrato Promessa de Trespasse e de Arrendamento;



Transfer of Hairdresser located in the central area of ​​Benfica, with a lot of pedestrian and road traffic and with a loyal clientele.

The space is remodeled, has its own areas for other aesthetic services.

It is fully equipped and ready to go.

Income Value: 500 euros per month.

Goodwill: 12.000 euros

Income: 500 euros per month

Excellent business opportunity.

Transfert de Coiffeur situé dans la zone centrale de Benfica, avec beaucoup de circulation piétonne et routière et avec une clientèle fidèle.

L'espace est rénové, a ses propres zones pour d'autres services esthétiques.

Il est entièrement équipé et prêt à partir.

Valeur du revenu : 500 euros par mois.

Fonds de commerce : 12.000 euros

Revenu : 500 euros par mois

Excellente opportunité d'affaires.


Price: 500 €
Status: Good
Gross area: 45m2
Bathrooms: 1
Energy Certificate: D
Schedule Visit
Contact Form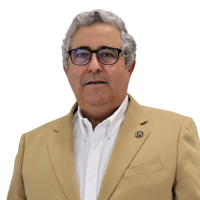 Numodi - Mediação Imobiliária, Lda. AMI: 7002