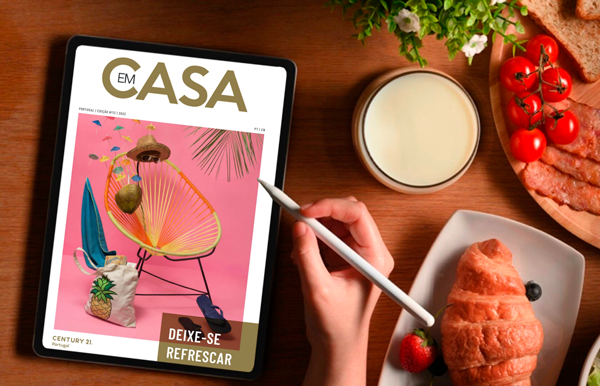 In the hottest season of the year, this edition of our magazine brings you countless reasons to know more about some of the best things in life, such as health and well-being, art, gastronomy, travel, experiences, gadgets and decoration, so that can enjoy the summer months to the fullest.
This August we bring you a magazine dedicated to the holidays. It contains tourist destinations not to be missed and suggestions for free time activities, such as redecorating your home or trying paintball for the first time. Anticipating the return to work, we talk about key applications for the organization, but also ways to manage stress, ranging from the practice of mindfulness to rest in spas.
All this and much more in the 13th edition of the magazine "EM CASA".
This edition is full of irresistible and inspiring articles, take the opportunity to read all the articles.
READ MAGAZINE