1 bedroom apartment, FURNISHED in the center of Alto do Seixalinho (Barreiro)
2-room apartment, 2nd. Floor without elevator, comprising 1 bedroom, living room, closed balcony, kitchen, bathroom and hallway. Renovated property, in excellent condition.
The Apartment stands out for its brightness, with its east/west sun exposure, all of which look extremely clean and cozy.
The Apartment underwent a thorough renovation with all new plumbing and electricity.
The kitchen is equipped with a storage heater, stovetop, extractor fan, washing machine, refrigerator, kettle and cloche.
The room is furnished with a bed (with practically new mattress), 2 bedside tables and wardrobe, in addition to air conditioning (new).
The living room is furnished with a 2-seater sofa, pine table, television stand, in addition to air conditioning (new).
The Apartment has a spacious sunroom, with a support unit, in white lacquered wood, drying rack inside and outside.
The entire apartment has new frames, in white aluminum with double thermal glazing.
Still thinking about energy saving, all ceilings are lit with built-in LED lamps.
The apartment had a very careful renovation and excels in good finishes.
The door to the apartment is Armored by DIERRE.
The building has an organized condominium. The water distribution pipe is new.
Are you looking for a house ready to live in?? You found the perfect apartment.
The location is excellent, close to all Commerce, Transport, Public Services and 5 minutes from the Barreiro River Terminal.
I have the Property of Excellence, for sale, by your Consultant of Excellence.
I wait for You. My Goal, Your Happiness.

Do you need to use Bank Financing?? It's not a problem at all. Without delay and at no cost, we will take care of your financing.
We are Linked Credit Intermediaries in the category of Home Credit contracts authorized and registered with Banco de Portugal with number 000522.
Hot Water
Air Conditioner
WiFi
Waterhole
Exhaust Fan
Stove
Oven
Natural Gas
Reinforced Door
Comunications
Preinstalated Internet
Preinstaled Cable TV
Electricity
Double Glass
Poliban
Insonorização
Urban
Recessed Lighting
Forced Ventilation Basement Toilets
Outdoor Parking
Facade
Equipped Kitchen
PVC Windows
Solid Doors
Balcony
Den
Flat Land
Natural Light
Price: 110 000 €
Status: Partially Refurbished
Net area: 50m2
Gross area: 50m2
Plot Area: 94m2
Bedrooms: 1
Bathrooms: 1
Construction Year: 1963
Energy Certificate: C
Reference: C0274-01721
How much is my house worth?
City (0m) - Barreiro
City View (20m) - Alto do Seixalinho
Transportation Facilities (60m) - Autocarros (Transportes Colectivos do Barreiro e Carris)
Pharmacy (200m) - Farmácia na Rua D. Manuel Pacheco Nobre
School (300m) - Escola Básica (do 1º. ao 4º.ano)
School (500m) - Escola Básica (do 5º. ao 9º. ano)
Train Station (500m) - Terminal Ferroviário do Barreiro (Estação do Lavradio)
Freeway (600m) - Acesso á A2 e A33
Hospital (600m) - Hospital Nossa Senhora do Rosário
Market (600m) - Mercado do Luso (no Centro do Alto do Seixalinho)
Square Taxis (600m) - Hospital Nossa Senhora do Rosário
School (1km) - Escola Secundária dos Casquilhos
Green Spaces (1km) - Parque da Cidade (entrada pelos Casquilhos)
Train Station (1km) - Terminal Ferroviário do Barreiro (Estação do Barreiro A)
Garden (1km) - Parque da Cidade (entrada pelos Casquilhos)
Playground (1km) - Parque da Cidade (entrada pelos Casquilhos)
Police (1km) - PSP
River (1km) - Rio Tejo
Supermarket (1km) - Continente
Gym (1.2km) - Ginásio SUPERA
Pools (1.2km) - Piscina exterior no Ginásio SUPERA
Town Centre (1.3km) - Centro da Cidade do Barreiro
Supermarket (1.3km) - LIDL
City View (1.3km) - Centro da Cidade do Barreiro
Ocean View (1.3km) - Avenida da Praia
Fire Department (1.4km) - Bombeiros Sul e Sueste
Library (1.5km) - Biblioteca Municipal do Barreiro
Shopping Center (1.5km) - Forum do Barreiro
Shopping Center (1.5km) - Centro Comercial Alfredo da Silva
Gym (1.5km) - Ginásio no Forum do Barreiro
Supermarket (1.5km) - ALDI
School (1.6km) - Escola Secundária Alfredo da Silva
Green Spaces (1.6km) - Parque Municipal Catarina Eufémia no Centro do Barreiro
Train Station (1.6km) - Terminal Ferroviário do Barreiro (Estação do Barreiro)
Bus Station (1.6km) - Terminal Rodoviário do Barreiro
Garden (1.6km) - Parque Municipal Catarina Eufémia no Centro do Barreiro
Market (1.6km) - Mercado 1º. de Maio (no Centro da Cidade do Barreiro)
Playground (1.6km) - Parque Municipal Catarina Eufémia no Centro do Barreiro
Pools (1.6km) - Piscina Municipal do Barreiro
Square Taxis (1.6km) - Terminal Fluvial do Barreiro
Square Taxis (1.6km) - Parque Catarina Eufémia
School (1.8km) - Escola Secundária Santo André
Green Spaces (1.8km) - Parque da Cidade (entrada pela Quinta da Lomba)
Garden (1.8km) - Parque da Cidade (entrada pela Quinta da Lomba)
Playground (1.8km) - Parque da Cidade (entrada pela Quinta da Lomba)
Supermarket (1.8km) - Pingo Doce
Historic Area (1.8km) - Barreiro Velho
Ocean (2km) - Praia de Alburrica
Ocean View (2km) - Praia de Alburrica
Field (3km) - Mata da Machada
Countryside View (3km) - Mata da Machada
Schedule Visit
Contact Form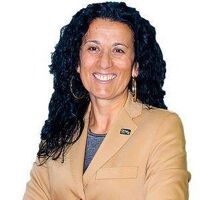 JMBM - Actividades Imobiliárias, Lda AMI: 11385