Apartamento T3 | 4 Assoalhadas | Lapa
Apartamento T3 com três frentes situado num prédio com traça antiga, ao junto a Av. Infante Santo, próximo do Jardim e Basílica da Estrela.
Apartamento em 2º andar sem elevador, com muita luz natural, tendo todas as assoalhadas com janela ou varanda, em bom estado podendo sofrer obras de melhorias ao gosto do futuro proprietário.

Excelente oportunidade para habitação própria ou investimento!..

Foi nesta zona que, no século XVIII, quando Lisboa ainda estava em expansão, que a nobreza e a burguesia se fixaram. O seu nome, recebe-o do antigo Convento de Nossa Senhora da Estrela.
Hoje em dia, esta herança histórica ainda é sentida. É um dos bairros mais agradáveis de Lisboa, com casas grandes e antigas perfeitamente conservadas, muitas delas antigos palácios e palacetes. A imponente Basílica da Estrela marca o ponto de encontro de muitos grupos, mesmo em frente ao Jardim da Estrela, onde os mais velhos passam a tarde a jogar às cartas e as crianças se divertem no recreio. Este Jardim no topo é o único ponto plano, e todo o bairro se desenrola para baixo, numa das diversas colinas de Lisboa. Assim, como em outros pontos da cidade, muitas das habitações têm vistas de tirar a respiração sobre a cidade. Vê-se o rio Tejo e a Ponte 25 de Abril ao longe, e ouve-se o som do eléctrico 28 a subir a íngreme Calçada da Estrela.

English:
3 bedroom apartment with three fronts located in a building with old architecture, next to Av. Infante Santos, close to Jardim and Basilica da Estrela.
2nd floor apartment without elevator, with plenty of natural light, with all rooms with window or balcony, in good condition and may undergo improvements to the taste of the future owner.

Excellent opportunity for housing or investment!

It was in this area that, in the 18th century, when Lisbon was still expanding, the nobility and the bourgeoisie became established. Its name, receives it from the old Convent of Nossa Senhora da Estrela.
Today, this historical heritage is still felt. It is one of the nicest neighborhoods in Lisbon, with large and perfectly preserved old houses, many of them old palaces and palaces. The imposing Basilica da Estrela marks the meeting point of many groups, right in front of Jardim da Estrela, where the elders spend the afternoon playing cards and the children have fun at recess. This Garden at the top is the only flat spot, and the whole neighborhood unfolds downwards, in one of the several hills of Lisbon. So, as in other parts of the city, many of the rooms have breathtaking views over the city. You can see the Tagus River and the 25 de Abril Bridge in the distance, and you can hear the sound of tram 28 going up the steep Calçada da Estrela.
Natural Light
Balcony
Air Conditioner
Wardrobes
Price: 335 000 €
Status: Good
Net area: 48m2
Gross area: 60m2
Bedrooms: 3
Bathrooms: 1
Construction Year: 1951
Energy Certificate: D
How much is my house worth?
Commercial Area (0m)
Historic Area (0m)
Town Centre (0m) - Basílica da Estrela
Garden (0m) - Jardim 5 de Outubro
Garden (0m) - Jardim da Estrela
Schedule Visit
Contact Form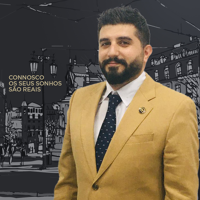 Real East - Sociedade de Mediação Imobiliária, Lda. AMI: 6153