T3 Olivais com Varanda | Totalmente Remodelado 2023 | Vista Rio | Metro Olivais
Situado na Freguesia dos Olivais, uma freguesia com enorme procura, encontramos este apartamento totalmente remodelado, com obra finalizada em Janeiro 2023.
A sua localização é extremamente central e com excelentes acessos a qualquer parte da cidade de Lisboa.

Mais concretamente na Avenida Cidade de Luanda, ao lado do Centro Comercial Spaccio Shopping e a exatamente 120m do Metro dos Olivais [Linha Vermelha], tem acessos directos à Estação Oriente, Alameda, Saldanha, São Sebastião, entre outras.

Originalmente um T4 de Caderneta, o imóvel foi transformado num T3.
Passou a ter três generosos quartos, um deles em suite e três casas de banho, duas delas com janelas, e uma sala de 25m2.

Para além disso, toda a casa foi desenhada com o foco no aproveitamento do espaço, estando toda ela repleta de roupeiros e muita arrumação. Possui pré-instalação de ar condicionado.

Cozinha totalmente equipada com equipamentos LG, Samsung e SMEG da mais alta qualidade e ainda foi criada uma zona de lavandaria.

Possui três frentes [Nascente, Poente, Sul], uma exposição solar espetacular e uma área bruta privativa de 115m2.
O Prédio tem dois elevadores e extrema facilidade de estacionamento à porta, em parque gratuito.

Tem uma vista rio absolutamente incrível, que poderá usufruir a partir da sua varanda e/ou suite.

Características especiais e diferenciadoras:

- 3 Quartos, um deles em Suite | 3 Casas de Banho | Muita arrumação

- Sala ampla com 25m2 e acesso direto à varanda com vista Rio

- Cozinha totalmente equipada com equipamentos de última geração + Zona de lavandaria

- 2 Elevadores | Facilidade de estacionamento

-3500m da Ponte Vasco da Gama, 2500m do Centro Comercial Vasco da Gama, 300m do Centro Comecial Spaccio Shopping, e 10 minutos de carro do Aeroporto de Lisboa, Humberto Delgado.

Ficou com vontade de conhecer? Marque já a sua visita!

_______________________________________________________


3 Bedroom Apartment with Balcony | Completely Remodelled 2023 | River View | Olivais Metro Station

Located in Freguesia dos Olivais, a well-known parish in Lisbon, we find this completely refurbished apartment, with works completed in January 2023.
Its location is extremely central and with excellent access to any part of the city of Lisbon.

More specifically on Avenida Cidade de Luanda, next to the Spaccio Shopping Center, it is 120m from the Metro dos Olivais [Red Line], with direct connections to Oriente Station, Alameda, Saldanha, São Sebastião, among others.

Originally a 4 Bedroom apartment, the property was transformed into a 3 Bedroom instead.
It has now three generous bedrooms, one of them a suite, three bathrooms, and a 25m2 living room.

In addition, the entire house was designed with a focus on making the most of space, with plenty of wardrobes and plenty of storage. Also, it has pre-installation of air conditioning.

A fully equipped kitchen with the highest quality equipment: LG, Samsung and SMEG, and a laundry area that was built from scratch.

It has three fronts [East, West, South], spectacular sun exposure and 115m2 of gross area.
The Building has two elevators and parking is extremely easy outside, in a free parking lot.

It has an absolutely incredible Tejo River view, which you can access from your balcony and/or suite.

Special features:

- 3 Bedrooms, one of them Suite | 3 Bathrooms | Plenty of Storage

- Large living room with 25m2 and direct access to the balcony overlooking the Tejo River

- Fully equipped kitchen with the latest equipments + Laundry area

- 2 Elevators | Easy Parking outside

-3500m from Vasco da Gama Bridge, 2500m from Vasco da Gama Shopping Center, 300m from Spaccio Shopping Center, and 10 minutes by car to Lisbon Airport, Humberto Delgado.

Keen to know more about the apartment? Book your visit!






Hot Water
Alarm
Disabled Access
Air Conditioner
Electric Shutters
Elevator
Exhaust Fan
Oven
Refrigerator
Washing Machine
Microwave
Fireproof Door
Waters
Collection
Electricity
Heated Towel Rails
Recessed Lighting
Extinguisher
Forced Ventilation Basement Toilets
Outdoor Parking
Window
Iron
Equipped Kitchen
PVC Windows
Motorized Blinds
Balcony
Den
Square Shape
Natural Light
Price: 449 000 €
Status: Totally Refurbished
Net area: 115m2
Gross area: 115m2
Bedrooms: 4
Bathrooms: 3
Construction Year: 1977
Energy Certificate: E
Reference: C0223-05786
How much is my house worth?
Commercial Area (11m) - Soulfood Dog
Commercial Area (26m) - Z-Art Olivais
Commercial Area (37m) - Street Food Olivais
Subway (94m) - Metro Olivais
School (131m) - Jardim de Infância
Commercial Area (132m) - Poke House - Spacio
Commercial Area (132m) - Chickinho Olivais
Shopping Center (132m) - Centro Comcercial Spacio Shopping Olivais
School (137m) - Biodanza Márcia e Sérgio
School (195m) - Agrupamento de Escolas Eça de Queirós
Pharmacy (278m) - Farmácia Chemist Store
Hospital (302m) - Clínica FisioFalantes - Fisioterapia
Playground (357m) - Parque Infantil
Pharmacy (458m) - Farmácia Well's
Pharmacy (501m) - Farmácia Nova dos Olivais
Green Spaces (510m) - Jardim Cidade de Porto Alexandre
Pharmacy (530m) - Farmácia Antunes Rosas
Pharmacy (629m) - ProdivetZN - Nutrição e Comércio de Produtos Químicos, Farmacêuticos e Cosméticos, SA.
Green Spaces (676m) - Parque Vale do Silêncio
Subway (710m) - Metro Cabo Ruívo
Hospital (712m) - Hospital SAMS
Subway (754m) - Metro Chelas
Hospital (818m) - Ecocentro - Centro Médico de Ultrasonografia Lda
Transportation Facilities (1.136km) - Portela
Hospital (1.179km) - Hospital CUF Descobertas
Bus Station (1.278km) - Estação do Oriente
Train Station (1.278km) - Estação do Oriente
Shopping Center (1.278km) - Centro Comercial Vasco da Gama
Schedule Visit
Contact Form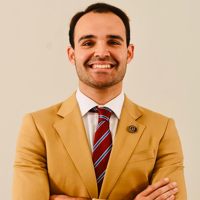 João Virgínio
CENTURY 21 Nações
(Call for a national mobile network.)
DNZ - Mediação Imobiliária, Lda. AMI: 10786