Localizado em plena zona central da Portela de Sacavém, na Rua Amélia Rey Colaço, 3º andar, próximo da Av. das Escolas e, consequentemente, as escolas EB2,3 Gaspar Correia e Escola Secundária da Portela, imóvel de quatro assoalhadas, com 122,15 m2 de área bruta privativa e 18,70 m2 de área bruta dependente, a necessitar de instalação de nova cozinha e eventual atualização a seu gosto, que passa pela manutenção dos espaços, conforme solução-tipo apresentada no projecto do imóvel adaptada aos nossos tempos.
Com orientação solar Nascente/Poente, sala com duas grandes janelas e 34 m2 de área, três quartos, dois dos quais com roupeiros, com áreas de 11 m2, 15 m2 e 16 m2, zona de cozinha e marquise com 14 m2, hall entrada com 12 m2 e, por último, duas casas de banho completas. Garagem box no piso (-1).
Muitos dos edifícios inseridos na Urbanização da Portela de Sacavém dispõem de um espaço exterior privativo, de uso comum, como é o caso do edifício onde se insere este T3. Dois elevadores em serviço permanente.
Prédio com pintura recente da fachada lateral, bem como substituição da coluna de água.
A zona da Portela de Sacavém tem uma excelente qualidade de vida e goza da mesma óptima reputação, pelo que não são necessárias mais apresentações.
Resta marcar visita e ficar a conhecer este imóvel.
Venha visitar. Aguardamos por si!

INGLÊS:
Located in the heart of Portela de Sacavém, on Rua Amélia Rey Colaço, 3rd floor, close to Av. das Escolas and, consequently, the schools EB2,3 Gaspar Correia and Escola Secundária da Portela, a property with three bedrooms, with 122.15 sqm of private gross area and 18.70 sqm of dependent gross area, in need of installing a new kitchen and possible update.
With East/West solar orientation, living room with two large windows and 34 sqm of area, three bedrooms, two of which with wardrobes, with areas of 11 sqm, 15 sqm and 16 sqm, kitchen area and laundry with 14 sqm, entrance hall with 12 sqm and, finally, two complete bathrooms. Garage box on the floor (-1).
Many of the buildings located in the Portela de Sacavém Urbanization have a private outdoor space, for common use, as is the case of the building where this T3 is located. Two elevators in permanent service.
Building with recent painting of the side facade, as well as replacement of the water column.
The Portela de Sacavém neighborhood has an excellent quality of life and enjoys the same great reputation, so no further introductions are necessary.
You just have to schedule a visit and get to know this property.
Come visit. We are waiting for you!



Price: Price Upon Request
Status: For Refurbishment
Net area: 116m2
Gross area: 141m2
Bedrooms: 3
Bathrooms: 2
Construction Year: 1977
Parking: 1
Energy Certificate: C
Reference: C0409-00927
How much is my house worth?
Contact Form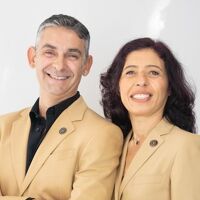 Numodi - Mediação Imobiliária, Lda. AMI: 7002