Rustic land with 3,825 hectares in Alcáçovas
Rustic land with good access, located in an area of ​​farms.
It is fenced and has water and electricity.

"Alcáçovas is a beautiful parish belonging to the municipality of Viana do Alentejo, located in the immense Alentejo region, full of history, tradition and peace of mind.

The parish of white rural houses animated by colored bands that envelop doors and windows, is very old and has been inhabited by man from an early age. In fact, Alcáçovas is located on the ancient Roman route that linked Ebora to Salacia (Alcácer do Sal).
After the conflicts between the Moors and Christians, Alcáçovas was repopulated in 1259, and already in 1290 King Dinis ordered the reconstruction of one of the castles to serve as an address, recognizing its importance and beauty.
Alcáçovas has its name in history because the Treaty of Alcáçovas was signed here, on September 4, 1479, putting an end to the War of Succession of Castile (1479-1480), guaranteeing the Portuguese Crown the lordship of Guinea, Madeira, Azores and the conquest of the Kingdom of Fez, in North Africa, giving up King Alfonso V forever of his claims to the throne of Castile.

Alcáçovas has a proud and interesting Heritage, including the beautiful Igreja Matriz and Igreja da Misericórdia, both from the 16th century, the Chapel of Nossa Senhora da Conceição known as "Capela das Conchas" (17th and 18th centuries), the beautiful Chapels of São Pedro de Sequeiras, São Teotónio, São Geraldo, Senhor da Pedra, or São Francisco, the 15th century Convent of Nossa Senhora da Esperança, the Medieval Stone Bridge of Ribeira de Alcáçovas, built between the 15th centuries and 16th century, and, of course, the Paço dos Henriques, the royal residence of Portugal in the 16th century. XIV, where the marriages of the parents of D. Manuel I of Portugal and of Queen Isabel I, the Catholic of Spain took place and where the Treaty of Alcáçovas was signed, but which nowadays needs a complex restoration.

Very interesting is the Museu dos Chocalhos, which portrays one of the main products made in the parish since ancient times.

In Álcaçovas is located Monte do Sobral, a secret meeting place for the Captains of April, on the eve of the April Revolution of 1974."
Price: 150 000 €
Net area: 38250m2
Gross area: 38250m2
Reference: C0185-02787
How much is my house worth?
Schedule Visit
Contact Form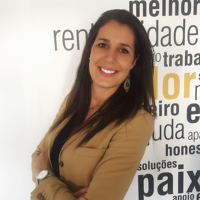 Porta do Alentejo, Sociedade de Mediação Imobiliária, Lda AMI: 6986