Apartamento de 3 Assoalhadas a 250m da praia em Quarteira
Luminoso e confortável imóvel com 3 assoalhadas, 2 wc, 1 quarto suite, sala ampla, arrecadação e lugar de garagem perto da praia- aprecie a proposta deste andar modelo
Comprar este imóvel ainda nesta na fase de projeto tem várias vantagens: 
- Preço mais baixo - o preço desta casa em fase de projeto é mais baixa do que o que será o preço dela já construída.
- Personalização - comprando agora na fase de projeto, você tem já a oportunidade de personalizar e escolher acabamentos, como pisos, armários, azulejos, cores de parede, entre outros, tudo de acordo com as suas preferências.
-Tempo - ao comprar esta casa na fase de projeto, terá mais tempo para planear a sua mudança e organizar a documentação necessária para o financiamento e registo da sua nova propriedade.
-Novidade - comprar agora este imóvel significa que será o primeiro proprietário da casa e garante-lhe que não há qualquer desgaste.
-Valorização - nesta fase de compra com certeza terá maior valorização no futuro, pois está localizada numa área em desenvolvimento  e cada vez mais procurada. 
-Investimento - para aqueles que querem comprar uma casa como investidores, a compra nesta fase de projeto significará um retorno maior sobre o seu investimento no futuro.
No entanto, poderia haver riscos envolvidos em comprar na fase de projeto: como a possibilidade de atrasos na construção e imprevistos que poderiam afectar a entrega da propriedade. Por isso, nós verificamos a credibilidade do construtor, e asseguramos que conta já com mais de 5 empreendimentos feitos com enorme qualidade e entregues em tempo contratualizado, analisámos também o contrato e estamos cientes de todas as cláusulas e condições.
Bright and comfortable property with 3 rooms, 2 bathrooms, 1 bedroom suite, large living room, storage room and parking space close to the beach - enjoy the proposal of this model floor

 Buying this property while still in the design phase has several advantages:
 - Lower price - the price of this house in the project phase is lower than what will be the price of it already built.
 - Customization - buying now at the design stage, you already have the opportunity to customize and choose finishes, such as floors, cabinets, tiles, wall colors, among others, all according to your preferences.
 -Time - when buying this house in the design phase, you will have more time to plan your move and organize the necessary documentation for financing and registering your new property.
 -Novelty - buying this property now means you will be the first owner of the house and guarantees you that there is no wear and tear.
 -Valuation - at this stage of purchase, it will certainly have greater appreciation in the future, as it is located in a developing area and is increasingly sought after.
 -Investment - For those looking to buy a home as investors, buying at this stage of the project will mean a greater return in the future ...

A Century21 Villa faz questão de assegurar um serviço de qualidade, acompanhando-o do inicio ao fim em todas as etapas do processo de compra e/ou venda de um imóvel:

- Conduzimos o processo de compra em todas as suas vertentes;
- Na pesquisa activa de um imóvel que vá ao encontro das suas expectativas;
- No acompanhamento negocial que defenda os seus interesses;
- Na apresentação das melhores soluções de crédito bancário do mercado. Serviço gratuito para o cliente;
- No apoio processual/ jurídico da transação do imóvel (marcação e realização do Contrato Promessa Compra e Venda e respetiva marcação e efetivação da Escritura Pública de Compra e Venda.

A Marca CENTURY 21 é a maior rede de franchising imobiliário do mundo – fundada em 1971, tem mais de 10.000 agências, em 88 países e mais de 130 mil agentes em sua representação.
A CENTURY 21 é igualmente reconhecida internacionalmente pela seriedade, credibilidade e conhecimento no universo da atividade imobiliária, garantindo a todos o que nela confiam, a garantia de um Serviço de excelência.


Price: 370 000 €
Status: Under Contruction
Net area: 85m2
Gross area: 85m2
Plot Area: 1050m2
Bedrooms: 2
Bathrooms: 2
Construction Year: 2025
Parking: 1
Reference: C0379-00531
How much is my house worth?
Schedule Visit
Contact Form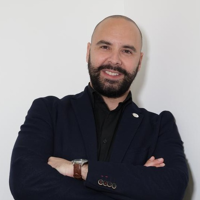 João Conduto
CENTURY 21 Villa
(Call for a national mobile network.)
Mirco & Fernandes - Mediação Imobiliária, Lda. AMI: 15824