The complex is located on the Alentejo coast, more specifically in the municipality of Santiago do Cacém, Vale das Éguas. This Municipality is in a dominant position on a modest hill, next to the Atlantic coast and the port of Sines, with visibility to the neighboring plain. It is currently part of the Costa Azul Tourism Region.
The project was designed to embrace the Alentejo landscape and create the harmony that is required in a place that aims to bring well-being and moments of pure relaxation. You can also enjoy the Vincentian beaches which are just 15 minutes away. This property is inserted in a magnificent property with about 10 hectares. Served by good accessibility A-2 A-1, A-22, A-13 About 90 minutes from the capital and the two main international airports Lisbon and Faro. The connection to the main communication routes is carried out by a tarred road with a journey of about 10 minutes, whether towards the south or north.
More details via direct contact by E-Mail or tel.


Historical framework of Santiago do Cacém
It would have been around 712 and already after the decline of Miróbriga that the Moors reached the territory, building the castle on the hill opposite; it is even thought that the name Kassem is linked to the Moorish mayor. The Moorish occupation lasted until the 17th century. XII and many battles for the reconquest were fought in the territory until, in 1217, it definitively returned to the possession of the Christians, having D. Afonso II confirmed the donation of his father to the Order of the Spatarians.
The medieval village of Sant'Iago de Kassem was already of great importance in the 19th century. XIII, with first-rate political and administrative officials (practors, mayors, judges, mayors, storekeepers). Officially considered a town in 1186, it received its first charter, by order of King D. Dinis. Between 1315 and 1336, by donation from D. Dinis, the village and the castle became the property of Princess D.ª Vetácia, handmaid and friend of Queen Santa Isabel, having returned to the Order of Santiago after the death of its owner.
Santiago do Cacém became the county seat in 1512, the date on which it was granted the charter by D. Manuel I.
Price: 3 450 000 €
Status: Excellent
Gross area: 83439m2
Plot Area: 83439m2
Construction Year: 2013
Reference: C0364-01837
Schedule Visit
Contact Form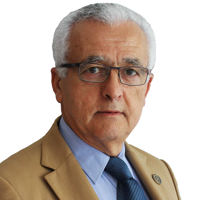 NEFILIM, LDA. AMI: 16282