Land in Gerês facing the river Homem, and next to the river beach of Lagoa and Foz do Rio Rodas
If there is Paradise on Earth, it is here without a doubt.... Magnificent Land in Gerês facing Rio Homem and next to the beautiful Fluvial Beach of Lagoa and Foz do Rio Rodas.
Calm, peaceful and inserted in the middle of the Forest, tranquility is the watchword in this place, Surrounded by mountains, and with some banks of the river Homem almost intact, beautiful to see...
When you sit in front of the river and close your eyes, you can see the best that life has to offer, you can feel, smell and imagine...
The run, run of life sometimes doesn't let us look at the other part, the most beautiful part..
An excellent business opportunity, for those who want to escape the stress of everyday life, and recover their energies, thus charging their batteries..
In words I cannot explain the tranquility and peace that this place overflows, so the best thing is to come and see...
Waters
Fence
Outdoor Parking
Patio
Parking Garage Visit
Flat Land
Slope Land
Natural Light
Price: 49 500 €
Status: Good
Gross area: 5000m2
Plot Area: 5000m2
Construction Year: 1937
Parking: 9
Reference: C0256-02565
Fruit Trees (0m) - 0
Green Spaces (0m) - 0 Na propriedade
River (0m) - 0km Rio Homem
Ocean (0m) - 0Km Praia Fluvial da Lagoa
River (0m) - 0Km Nascente do Rio Rodas
City (4m) - 4km Terras de Bouro
Airport (80m) - 80km Oporto
Schedule Visit
Contact Form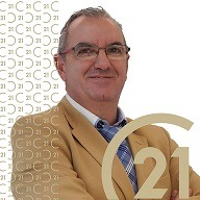 Nova Opinião - Sociedade de Mediação Imobiliária, Unipessoal, Lda. AMI: 4485