Fantastic 5 Bedroom Villa with pool in Private Condominium
FOR THOSE SEEKING QUIET, COMFORT, SAFETY AND QUALITY OF LIFE!

This extraordinary villa located in an area with great privacy, in the private condominium "Casas da Vinha", in the historic village of Carvalhal, West Coast, with quick access to the A8 and A15, just 40 minutes from Lisbon and 5 from the medieval town of Óbidos, is a true solution to escape the stress and confusion of the city.

The ideal environment to wake up and contemplate the Nature that imposes itself in the landscape between fields of vineyards and farms falling in the Montejunto Mountain... where the silence and the space are the most orderly. A magical place!

EXCELLENT QUALITY CONSTRUCTION, MATERIALS AND FINISHINGS!

This fantastic 2 storey villa (ground floor and first floor) is built on a 373 m² plot, with a Gross Private Area of 190 m² and a Gross Living Area of 43 m², and has an excellent exposure to the Sun East / South / West.

You can also enjoy the condominium of a Club House with swimming pool, games room, lounge and a playground.

THE VILLA COMPRISES:
- Indoor/outdoor swimming pool;
- Living room with fireplace (39 m²);
- 3 suites with fitted wardrobes (17 m², 17 m² and 15 m²);
- 2 bedrooms with fitted wardrobes (14 m² and 13 m²);
- 1 shared bathroom (5 m²);
- 1 guest toilet (2.5 m²);
- Modern fitted kitchen (12 m²);
- Storage area;
- Balcony/Terrace with panoramic views to the Montejunto Mountain and swimming pool (21 m²);
- Outside annex with three areas: dining area with bench, storage room and engine room;
- 2 porches (23 m²)

IS EQUIPPED WITH:
- Air conditioning in all rooms;
- Central aspiration;
- Solar panels with thermosiphon;
- Heat pump AquaX Turbo Silence (4 seasons function)

AND ALL SO CLOSE TO YOU!

The centrality and proximity to several locations with a wide range of historical, cultural, gastronomic, as well as for the practice of various sports such as golf, surfing, pedestrian walks and hiking, are other advantages of living here.

BEACHES AND GOLF COURSES JUST A FEW MINUTES AWAY:
- Baleal, Supertubos, Consolação, Foz do Arelho...
- West Cliffs, Praia D'El Rey, Guardian Bom Sucesso, Royal Obidos...

NEAR TOWNS AND VILLAS (between 5 and 50 minutes)
- Óbidos, Caldas da Rainha, Peniche, Bombarral, Cadaval, Lourinhã, Torres Vedras, São Martinho do Porto, Alcobaça, Nazaré, Rio Maior, Leiria, Batalha, Ericeira, Sintra, Cascais, Estoril, Lisbon...

As a curiosity, it was here that the soap "Welcome to Beirais" was filmed and it is only 3 minutes away from the famous park "Buddha Eden Garden", in Quinta dos Loridos.
Barbecue
Game Room
Solar Energy
Hot Water
Whirlpool
Air Conditioner
Central Vacuum
Waterhole
Exhaust Fan
Washing Machine
Microwave
Shared Pool
Private Pool
Fireplace
Double Floor
Bathtub
Outdoor Parking
Terrace
Facade
Equipped Kitchen
Heated Pool
PVC Windows
Storage Room
Balcony
Den
Patio
Playground
Parking Garage Visit
Natural Light
Price: Price Upon Request
Status: Good
Net area: 190m2
Gross area: 233m2
Plot Area: 373m2
Bedrooms: 5
Bathrooms: 5
Construction Year: 2010
Parking: 1
Energy Certificate: C
Reference: C0491-00026
How much is my house worth?
Ocean (0m) - Foz do Arelho - 20 minutos (26 km)
Ocean (0m) - São Martinho do Porto - 25 minutos (33 km)
City (0m) - Nazaré - 30 minutos (50 km)
Historic Area (0m) - Mosteiro de Alcobaça - 30 minutos (48 km)
Historic Area (0m) - Vila Medieval de Óbidos - 5 minutos (8 km)
Green Spaces (0m) - Dino Parque Lourinhã - 15 minutos (21 km)
Historic Area (0m) - Sintra - 45 minutos (85 km)
Vineyard (0m) - Quinta de Loridos - 3 minutos (3 km)
Fruit Trees (0m) - Carvalhal e Bombarral
Hospital (0m) - Hospital CUF Torres Vedras - 25 minutos (34 km)
Hospital (0m) - Centro Hospitalar do Oeste (CHO) - Torres Vedras - 25 minutos (33 km)
Historic Area (0m) - Termas das Caldas da Rainha - 15 minutos (16 km)
Hospital (0m) - Centro Hospitalar do Oeste, E.P.E. - Caldas da Rainha - 15 minutos (16 km)
Historic Area (0m) - Salinas ao Dólmen de Alcobertas - 30 minutos (38 km)
Historic Area (0m) - Gruta das Alcobertas - 30 minutos (35 km)
Historic Area (0m) - Serra e Grutas de Montejunto - 30 minutos (28 km)
Train Station (0m) - Bombarral - 7 minutos (6 km)
Bus Station (0m) - Bombarral - 7 minutos (6 km)
Market (0m) - Mercado Municipal Bombarral - 7 minutos (6 km)
Fire Department (0m) - Voluntários do Bombarral - 7 minutos (6 km)
Historic Area (0m) - Castelo de Óbidos - 5 minutos (8 km)
Historic Area (0m) - Farol do Cabo Carvoeiro - 25 minutos (33 km)
Historic Area (0m) - Forte de Peniche e Museu Nacional Resistência e Liberdade - 25 minutos (30 km)
Sea (0m) - Marina de Peniche - 25 minutos (30 km)
Town Centre (0m) - Óbidos - 5 minutos (8 km)
Ocean (0m) - Areia Branca - 20 minutos (23 km)
Golf Course (0m) - West Cliffs - 20 minutos (22 km)
Golf Course (0m) - Praia D'El Rey Golf Course - 25 minutos (26 km)
Golf Course (0m) - Guardian Bom Sucesso - 20 minutos (20 km)
Golf Course (0m) - Royal Óbidos Spa & Golf Resort - 20 minutos (20 km)
Freeway (0m) - IP6 - 7 minutos (11 km)
Town Centre (0m) - Caldas da Rainha - 15 minutos (16 km)
City (0m) - Lisboa - 40 minutos (68 km)
Town Centre (0m) - Bombarral - 7 minutos (6 km)
Green Spaces (0m) - Buddha Eden Garden - 3 minutos (3 km)
Green Spaces (0m) - Parque Dom Carlos I (Caldas da Rainha) - 15 minutos (16 km)
Ocean (0m) - Baleal (Peniche) - 20 minutos (25 km)
Ocean (0m) - Consolação - 20 minutos (27 km)
Ocean (0m) - Supertubos (Peniche) - 20 minutos (23 km)
Airport (0m) - Aeroporto de Lisboa - 70 km
Freeway (0m) - A15 - 10 minutos (12 km)
Freeway (0m) - A8 - 3 minutos (4 km)
Contact Form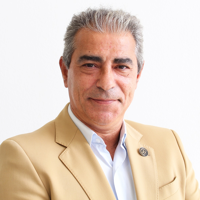 BLACK ASH ESTATES & PROPERTIES, LDA. AMI: 13794