Terreno de moradia para venda na Rua do Sol ao Rato, n.º 92
Único e exclusivo para venda na Rua do Sol ao Rato, n.º 92, freguesia de Campo de Ourique, lote de terreno com 359.24 m2 de área, com prédio em ruína.

Área de implantação para edificação: 168.14 m2

Área permeável (estacionamento ou jardim): 191.10 m2

Este lote teve um projecto aprovado em Janeiro de 2011 para a construção de um edifício de cave, R/c, 1º andar, 2º andar, 3º andar e Águas-Furtadas no quarto andar, num total de cinco pisos acima da cota de soleira e um piso em (-1), totalizando 866.30 m2 de área bruta de construção. No entanto, o projecto não avançou, caducando por não ter sido dado seguimento à construção. 
Actualmente, de acordo com informação camarária, é possível construir uma habitação com as características do edificado existente, em termos de volumetria de construção e cércea.

Para informações adicionais, nada como entrar em contacto e visitar. 

Espero por si!

INGLÊS:
Unique and exclusive, for sale at Rua do Sol ao Rato, nº 92, in Campo de Ourique, plot of land with 359.24 m2 of area, with the existing of a building in ruin.
Deployment area for building: 168.14 m2
Permeable area (garden): 191.10 m2

With a project approved in January 2011 for the construction of a ground floor and fourth floor building, a total of five floors above the threshold level and one floor in (-1), totaling 866.30 m2 of gross construction area.
The project is currently out of date as construction has not been continued.
Currently, according to city council information, it is possible to build a house with the characteristics of the existing building, in terms of construction volume and height.
For additional information, nothing like visiting.
I'll be waiting for you!

FRANCÊS:
Unique et exclusif à vendre à Rua do Sol ao Rato, n.º 92, paroisse de Campo de Ourique, terrain d'une superficie de 359,24 m2, avec un bâtiment en ruine.

Zone de déploiement pour le bâtiment : 168,14 m2

Surface perméable (parking ou jardin) : 191,10 m2

Ce terrain avait un projet approuvé en janvier 2011 pour la construction d'un immeuble avec sous-sol, rez-de-chaussée, 1er étage, 2ème étage, 3ème étage et un immeuble mansardé au quatrième étage, sur un total de cinq étages au-dessus du niveau du sol et un étage en (-1), totalisant 866,30 m2 de surface brute de construction. Cependant, le projet n'a pas avancé, expirant parce que la construction n'a pas été réalisée.
Actuellement, selon les informations du conseil municipal, il est possible de construire une maison avec les caractéristiques du bâtiment existant, en termes de volume de construction et de hauteur.

Pour des informations complémentaires, rien de tel que de prendre contact et de visiter.

Je vous attende!

 
Price: 1 400 000 €
Status: Needing Total Refurbishment
Net area: 450m2
Gross area: 457m2
Plot Area: 359m2
Bedrooms: 10
Bathrooms: 10
Construction Year: 1940
Reference: C0409-00859
How much is my house worth?
Schedule Visit
Contact Form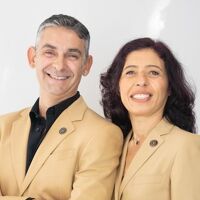 Numodi - Mediação Imobiliária, Lda. AMI: 7002