ANTIQUE HOUSE BUILT PRIOR TO 1951 NEEDS TO BE RESTORED. SITUATED IN THE CENTER OF ALGOZ
This old house is situated in the center of Algoz.
Needs to be completely renovated.
If you are looking for a traditional property this can be the one.

"Some might say we are not supposed to do anything in a house. But it's also the opposite of that. Because lingering requires a recollection of meaning. Feeling at home is this ritual where the days meet the pause that rhythms life.
When we talk about making architecture, or rather, making a house, it is in this sense of looking at the permanence of peace, about creating time. The contemplative life that breaks out over the life of work and obligations in a meeting space alive and profound."

History
According to some theories, the name of the town originates in the Arabic word Al-Gûzz or Al-Gozz which derives from the name of the Turkic Oghuz people (modern-day Turkmens), whose members settled in the area in the 12th century.[2] In Portuguese, the word Algoz means executioner or torturer because formal executioners and torturers recruited by the de jure Islamic authorities of the region under Muslim rule, after the Muslim invasion of Iberia, were Oghuz.[3] Other sources cite an unnamed Castilian king who arrived in the area to fight the Moors as the origin of the name. According to this source, this king used the expression "algo és" (Portuguese) or "algo es" (Spanish) which means "is something" referring to the small village when told about the little importance of the locality.[4][5] The Kingdom of Portugal permanently reconquered all of the Algarve in the 13th century and after that, the Kingdom of the Algarve became a nominal kingdom within the Kingdom of Portugal. The patron saint of Algoz is Our Lady of Mercy. To the south of the town on a hill is the Chapel of Nossa Senhora do Pilar,[2] from here there are fine views across the surroundings. On the eastern slopes of this hill, there is a meadow called Amoreira. There have been many archaeological findings there revealing much about Algoz's past. There are also two other chapels in the area. The one in the west is dedicated to Saint Sebastian and the one in the east is dedicated to Saint Joseph.[2] Formerly a village, Algoz was upgraded to town status on July 12, 2001. In 2013, the civil parish of Algoz merged into the new civil parish of Algoz e Tunes and the town of Algoz became the seat of the new civil parish.




Price: 166 500 €
Status: Needing Total Refurbishment
Net area: 81m2
Gross area: 81m2
Bedrooms: 2
Bathrooms: 2
Energy Certificate: D
Reference: C0205-04947
How much is my house worth?
Town Centre (0m)
School (0m)
Schedule Visit
Contact Form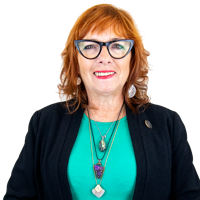 Marina Costa
CENTURY 21 Realty Art
(Call for a national mobile network.)
Realtyart - Mediação Imobiliária, S.A. AMI: 5101