century-old building in Alenquer for rebuild
This building is located in Bairro do Areal, in the Vila de Alenquer.
Underway is the Urban and Environmental Requalification of Alenquer's riverfront, in the Areal area, an emblematic and historic area of the village.
Alongside the public works, the rehabilitation of the old Moagem - Mill, 100m from the building, is being carried out simultaneously, through a private initiative, in which a college will be installed.
In addition, the building's proximity to the Future Arts School, it is also very near some important historical and cultural points of interest such as the Damião de Góis Museum and the Inquisition Victims Museum, the Castle of Alenquer and the Wine Museum, amongst others.

This building, the oldest in Alenquer, is without a doubt an excellent investment. Located in a historic area undergoing full rehabilitation, and next to a new college. For complete reconstruction, the possibilities are vast, keeping or not the current layut:
- Housing
- Student Residence
- Local accommodation / turism
- Hotel

The building consists of:
- Plot size 1350m2
- Floor area 375m2
- Gross internal area 926m2 (3 floors):
- Ground floor: Store area 319m2
- 1st floor: 4-Bedroom (155m2) and 5-Bedroom (165m2)
- 2nd floor: 4-Bedroom (155m2), 5-Bedroom (165m2)

Don't miss out on this amazing investment opportunity.
Contact us and come and see it for yourself! See you soon!

Price: 300 000 €
Status: Needing Total Refurbishment
Gross area: 926m2
Plot Area: 1350m2
Reference: C0283-00612
River (30m) - Rio Alenquer
Historic Area (99m) - Museu Damião de Gois e das Vítimas da Inquisição
Hospital (111m) - Centro Médico Nuralimed
Historic Area (170m) - Castelo de Alenquer
Supermarket (170m) - Supermercado da Vila
Historic Area (170m) - Museu do Vinho
Green Spaces (188m) - ASA Alenquer
Green Spaces (240m) - Jardins das Águas
Green Spaces (255m) - Parque das Merendas
Green Spaces (256m) - Circuito de Manutenção
Pharmacy (389m) - Farmácia Catarino
Historic Area (400m) - Judiaria de Alenquer
School (480m) - Helen Doron English Centro de Ensino
School (553m) - Centro Infantil da Santa Casa da Misericórdia de Alenquer
Green Spaces (574m) - Jardim Vaz Monteiro
School (583m) - Escola EB Pêro de Albuquerque
Pharmacy (596m) - Farmácia Matos Coelho
Historic Area (600m) - Museu do Presépio
Police (650m) - GNR
Supermarket (700m) - Frutaria Palmeira
Historic Area (750m) - Convento e Igreja São Francisco
Library (800m) - Biblioteca Municipal de Alenquer
Fire Department (1.2km) - Bombeiros Voluntários de Alenquer
Supermarket (1.7km) - Pingo Doce
School (1.9km) - Escola Secundária Damião de Goes
Supermarket (3km) - Continente
Schedule Visit
Contact Form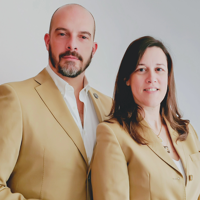 Rocha e Sarmento, Lda. AMI: 12743