4-storey corner building in the historic centre of Figueira da Foz, Portugal
There are 4 floors and two façades that define the corner building in "Rua Dr. José Jardim" with "Rua da Alfândega", in the middle of the Urban Rehabilitation Area of the historical center of Figueira da Foz, Portugal.

Located between the famous "Praça Velha" or old square and the "Praça Nova" or new square, it benefits from the central, privileged and undeniable location of its surroundings, which are generously shared by its neighbours.

Among the features that set it apart from the others, there is nothing quite like it:

- The surface area of 63.7 m2 for each floor, which adds up to a total of 254.8 m2 ;
- The sanitary facilities on each floor;
- The details of the ceilings, doors and shutters set into the woodwork of the walls;
- The intrinsic luminosity of its spaces;
- The urban view framed by traditional sash windows;
- The unexpected balcony on the top floor overlooking the "Mondego" river;
- The magnificent staircase that accompanies the internal organisation and distribution of the various floors of the property;
- Not forgetting that the use to date, in comparative terms, not having been very intense or intrusive, has been the vehicle for this property to get to where it is today.


The building, among other possibilities, requires a small facade, a more or less thorough interior restoration as desired and clearly a modernisation of its infrastructure to provide it with accommodation per floor adapted to contemporary times.

It could be an interesting investment for those wishing to enhance its charm, taking advantage of its organisation and size in keeping with the more contemporary uses of a second home, permanent accommodation or rental that this location could advantageously offer.


If you think this building could be your new home or investment, don't hesitate to visit it and contact us!
Price: 225 000 €
Status: For Refurbishment
Gross area: 255m2
Plot Area: 64m2
Bedrooms: 5
Bathrooms: 3
Energy Certificate: D
Reference: C0372-01104
Supermarket (0m) - Minipreço a 500m, Pingo Doce Figueira a 750m, Mercadona a 1,1km e Aldi a 1,2km
Shopping Center (0m) - Centros comerciais de lojas, vários na cidade
Playground (0m) - Junto ao Mercado e Jardim Municipais a 400m e no Parque das Abadias a 850m
Supermarket (0m) - Minipreço a 500m, Pingo Doce Figueira a 750m, Mercadona a 1,1km, Aldi a 1,2km e Lidl a 1,6km
School (0m) - Todos os graus de ensino em diversos agrupamentos, exceto ensino superior, desde os 500m
School (0m) - Escola EB 2º e 3º Ciclos Dr. João de Barros a 1,3km
School (0m) - Escola Secundária Dr. Joaquim de Carvalho a 1,7km
Pharmacy (0m) - diversas por toda a cidade desde os 50m
Hospital (0m) - Hospital Distrital da Figueira da Foz a 6km
Hospital (0m) - Hospital da Luz Clínica da Figueira da Foz a 1,2km
Sea (0m) - Praia do Forte de Santa Catarina a 1,1km, Praia do Molhe Norte a 1,3km, Praia da Figueira da Foz a 1,4km, Praia da Claridade a 2km e Praia de Buarcos a 2,5km
Pools (0m) - Piscina do Ginásio Clube Figueirense, a 2km
Gym (0m) - diversos na cidade
Mountain (0m) - Serra da Boa Viagem a 8km
Historic Area (0m) - na Envolvente
Golf Course (0m) - Clube de Golfe de Cantanhede a 37km
Hospital (0m) - Centro de Saúde de São Julião da Figueira da Foz a 1km
Shopping Center (0m) - Continente a 2km e Auchan a 2,5km
School (0m) - Jardins Escola, vários, desde os 500m
Green Spaces (0m) - Jardim Municipal da Figueira da Foz a 400m, Parque das Abadias a 500m, Parque das Abadias Norte a 1km
Airport (0m) - Sá Carneiro, PORTO, a 150km e Humberto Delgado, LISBOA, a 182km
Fire Department (0m) - Municipais a 1km e Voluntários a 2km
Market (50m) - merciarias várias
Square Taxis (150m) - Praça o de maio
River (150m) - Rio Mondego
Market (450m) - Mercado municipal Eng. Silva
Library (600m) - Biblioteca MunIcipal da Figueira da Foz
School (650m) - Escola Secundária Dr. Bernardino Machado
Sea Harbour (750m) - Marina da Figueira da Foz
Golf Course (750m) - Minigolfe Figueira da Foz
School (800m) - Escola Básica de Rui Martins
School (800m) - EB1 das Abadias
Police (800m) - PSP Figueira da Foz
Pools (800m) - Piscina do Health Clube Portugal, edifício Portugal na Figueira da Foz
Bus Station (850m) - Terminal Rodoviário da Figueira da Foz
Train Station (850m) - Estação de Caminhos de Ferro
Sea Harbour (900m) - Porto da Figueira da Foz
Schedule Visit
Contact Form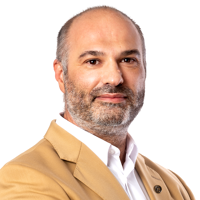 Aquahouse, Lda. AMI: 14931