Prédio para venda na Av. Duque D'Ávila, n.º 113
Corria o ano de 1902 quando os irmãos Sequeira abriram a tão conhecida e famosa Pastelaria Sequeira, no coração de Lisboa, cruzamento da Av. da República com a Av. Duque D'Ávila, que hoje é tão só o Business District da capital portuguesa, zona de excelência da cidade!
Volvidos 120 anos, com o encerramento da Pastelaria, é hora de vender um dos seus principais activos, o prédio do n.º 113, sito na Av. Duque D'Ávila, de beleza única, bem patente na sua fachada forrada a azulejos, varandas de guardas rendilhadas e vãos de cantaria.
Com perto de 800.00 m2 de área bruta, o edifício é composto por seis pisos, cinco com uso de habitação e um, o R/chão, com uso de comércio. Fruto da utilização de parte do prédio como espaço da Pastelaria Sequeira, a cave, o R/chão e o primeiro andar do edifício sofreram obras de adaptação ao uso do espaço comercial. Já os segundo e terceiro pisos estão de origem, com andares de oito assoalhadas, de construção mista. As águas-furtadas do prédio foram igualmente alvo de uma intervenção construtiva, com reforço estrutural da cobertura, que permitiu aumentar o pé-direito, encontrando-se actualmente em open-space, como é patente nas fotos. Para além da área interior, o prédio goza de um pequeno espaço exterior na sua rectaguarda.
Incluído no preço de venda desta unidade, estão igualmente três lugares de parqueamento localizados no Edifício Goya, três minutos a pé, na Av. João Crisóstomo.
Não perca esta excelente oportunidade de adquirir um fantástico prédio numa zona emblemática da cidade de Lisboa.
Aguardo o seu contacto para visitar e comprovar o excelente activo, que pode ser seu!
Espero por si!
INGLÊS:
It was the year 1902 when the Sequeira brothers opened the well-known and famous Pastelaria Sequeira, in the heart of Lisbon, at the intersection of Av. da República and Av. Duque D'Ávila, which today is just the Business District of the Portuguese capital, an area of ​​excellence in the city!
120 years later, with the closure of the Pastelaria, it is time to sell one of its main assets, the building at n.º 113, located at Av. Duque D'Ávila, of unique beauty, evident in its tile-lined façade, balconies with lacy guardrails and stonework spans.
With close to 800.00 m2 of gross area, consisting of six floors, five for housing use and ground floor for commercial use. As a result of the use of part of the building as a space for Pastelaria Sequeira, the basement, the ground floor and the first floor of the building underwent adaptation works for the use of the commercial space. The second and third floors have their original architecture, with eight rooms, kitchen, one bathroom, and two balconies. The attic of the building was also the subject of a constructive intervention, with structural reinforcement of the roof, and is currently in open space, as can be seen in the photos. In addition to the interior area, the building enjoys a small outdoor space at the rear.
Included in the sale price of this unit, there are also three parking spaces located in the Goya Building, a three-minute walk away, on Av. João Crisóstomo.
Don't miss this excellent opportunity to acquire a fantastic building in an emblematic area of ​​Lisbon.
I expect your contact to visit and prove the excellent asset, which can be yours!
I'll be waiting for you!

Price: 3 500 000 €
Status: For Refurbishment
Gross area: 795m2
Plot Area: 180m2
Bedrooms: 12
Bathrooms: 4
Construction Year: 1890
Energy Certificate: C
Reference: C0409-00601
Town Centre (100m) - Saldanha
Schedule Visit
Contact Form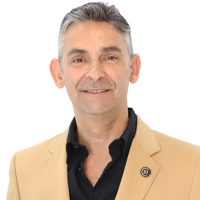 Numodi - Mediação Imobiliária, Lda. AMI: 7002