Farm - Country House 5 Bedrooms - Gâmbia - Setúbal - Portugal
In Gâmbia, in the heart of the Sado Estuary Nature Reserve, in the midst of a valuable biodiversity heritage, 2 minutes from the famous "Herdade da Gâmbia" and in a landscape of rare beauty, is this five-room farmhouse, with a total area of approximately 1 hectare and a gross construction area of 240 m2, intended for residential use.

The entrance to this isolated, walled property is through an automatic gate, flanked by two palm trees, leading us to the traditional-style house.

The living area comprises an entrance hall, with common access to the living room and dining room on the right. Opposite is the kitchen and utility room.
The left wing of this hall leads to another, the bedrooms and bathrooms. From here we go through a corridor that distributes the bedrooms and the office.
Two of the bedrooms have built-in wardrobes.
The two bathrooms are complete, one with a bathtub and the other with a shower tray.

The dining room gives you a pleasant open-plan dining area that extends into a large living room that becomes cosier on cold days with the warmth of the fireplace.
The kitchen is equipped with a hob, oven, dishwasher, fridge and thermo accumulator.
The kitchen has an exit to the outside via an extensive terrace that gives access to the laundry room, which is also fully equipped with washing machines and dryers.
The terrace is a pleasant space that invites you to have breakfast, savoured by its excellent sun exposure, or another meal, such as tasting a good local wine in the late afternoon, or simply a dinner with a view of the countryside from where you can gaze at the stars.
The villa has solar panels.

In an area of almost a hectare, we have a variety of fruit trees and a vegetable garden served by irrigation from an artesian well with a pump. There are also chicken coops. These are covered by a huge cork oak.

The location of this farm stands out for all its surroundings.
As well as being part of a large estuary formation, separated from the sea by a dune cord at its end, the Troia Peninsula is home to one of the largest sanctuaries for migratory birds.
Its salt marshes are cradles of biodiversity.
Here, on the banks of the Sado estuary, you can see birdlife, mainly waders.
It is worth highlighting three observatories in different areas where you can see flocks of flamingos, herons, egrets, stilts, hawks, storks ...
The old salt marshes have given way to fish farms.
The Palafitic Wharf of Gambia and the Pontal dos Musgos offer a sandy space that is used as a beach, for sunbathing, cycling and even for catching molluscs.

On the so-called "Ilha da Coroinha" (Crown Island), in the old salt pans, some oysters are raised in sacks over the estuary as checkered lace still embroiders much of the Sado's bank.
Another attraction in the area is the Moinho de Maré da Mourisca (Mourisca Tide Mill), which used its water door to grind flour for making bread in a wood-fired oven.
Where direct contact with nature reigns supreme, this whole area of Gambia benefits from easy access to major centres, shops and services.

In this perfect symbiosis with nature, allow yourself to be happy, whether in your family home or on holiday, or in a rural tourism project or other, where you can make the most of this farm with its varied potential.
Book your visit!

Solar Energy
Electric Gate
Water Heater
Stove
Oven
Refrigerator
Washing Machine
Dishwasher
Microwave
Wardrobes
Comunications
Waters
Collection
Electricity
Poliban
Fence
Fireplace
Bathtub
Terrace
Facade
Independent Kitchen
Equipped Kitchen
Aluminum Windows
Storage Room
Balcony
Patio
Flat Land
Natural Light
Price: 524 900 €
Status: Used
Net area: 232m2
Gross area: 240m2
Plot Area: 8756m2
Bedrooms: 5
Bathrooms: 2
Construction Year: 2000
Energy Certificate: E
Reference: C0410-00662
How much is my house worth?
Freeway (0m) - A2 (Praça da Portagem A2 - Marateca (a 14 min.)
Airport (0m) - Aeroporto Humberto Delgado, em Lisboa (a 40 mi.)
Field (0m) - Parque de Campismo da Gâmbia ( a 5 min.)
Golf Course (0m) - Campo de Golfe do Montado (a 10 min.)
Shopping Center (0m) - Centro Comercial Allegro de Setúbal (a 15 min.)
Shopping Center (0m) - Hipermercado Auchan (a 15 min.)
Shopping Center (0m) - Hipermercados Continente, Lidl, Aldi, Pingo Doce e Mercadona ( a 13 min.)
Shopping Center (0m) - Mercado Abastecedor ( a 10 min.)
Shopping Center (0m) - Intermarchè ( a 10 min.)
Town Centre (0m) - Cidade de Setúbal (a 15 min)
School (0m) - St. Peter's International School ( a 19 min.)
School (0m) - Instituto Politécnico de Setúbal, Campus do IPS (a 13 minutos)
School (0m) - Escola Básica da Gâmbia (a 3 min.)
Green Spaces (0m) - Reserva Natural do Sado
Green Spaces (0m) - Herdade da Gâmbia ( a 5 min.)
Lake (0m) - Sapais do Estuário do Sado
Lake (0m) - Cais Palatífico do Estuário do Sado
Lake (0m) - Pontal dos Musgos ( praia)
Lake (0m) - Birdwatching - 3 Observatórios ( 5 min.)
Lake (0m) - Ilha da Coroinha
Lake (0m) - Moinho de Maré da Mourisca
Train Station (0m) - Estação Ferroviária e Rodoviária de Setúbal (a 17 min.)
River Port (0m) - Porto de Setúbal - Ferry para Troia ( a 20 min.)
Ocean (0m) - Praias de Setúbal ( a 20 min.)
Ocean (0m) - Praias da Arrábida ( a 25 min.)
River (0m) - Rio Sado
Vineyard (0m) - Vinha da Herdade da Gâmbia ( a 5 min.)
Vineyard (0m) - Vinha Filipe Palhoça (a 17 min.)
Vineyard (0m) - Casa Ermelinda Freitas ( a 19 min.)
Vineyard (0m) - Rota dos vinhos da Península de Setúbal ( desde 5 a 30 min.)
Countryside View (0m)
Historic Area (0m) - Zona histórica de Setúbal (a 20 min.)
Historic Area (0m) - Zona histórica de Palmela (a 20 min.)
Mountain (0m) - Serra da Arrábida ( a 20 min.)
Hospital (0m) - Hospital de S. Bernardo (a 17 min.)
Hospital (0m) - Hospital da Luz de Setúbal ( a 20 min.)
Pharmacy (0m) - Farmácia dos Cajados ( a 5 minutos)
Pharmacy (0m) - Farmácia das Pontes ( a 10 minutos)
Pharmacy (0m) - Farmácia em Monte Belo, Setúbal ( a 13 min.)
Gym (0m) - Fitness UP Setúbal ( a 13 min.)
Gym (0m) - Supera, Setúbal ( a 13 min.)
Market (0m) - Mercado do Livramento, Setúbal ( a 19 min.)
Schedule Visit
Contact Form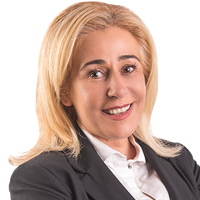 FGSADO, LDA. AMI: 17175