Ruin with land of about 4000 m2, 40 minutes from Lisboa
 Location - Valverde – Pereiro de Palhacana – Alenquer
 Morphology - slightly inclined
 Urban area - 671 m2
• Implementation Area - 147 m2
• Gross construction area - 147 m2
• Private gross area - 147 m2
 Rustic area – 3,449 m2

Land in Valverde, with ruins with the characteristics mentioned above. At this time, the reconstruction of the house is not permitted, because in the current Municipal Master Plan (PDM), the ruin is in an agricultural area, however, this situation is expected to change, that is, the ruin will belong to the rural agglomeration, which means which could be rebuilt (with design) and expanded, in the next PDM, which will come into force soon.

As for the rustic part, according to the planning plan of the current PDM, the classification regarding land use is agricultural space not integrated into the RAN.

Agricultural spaces not integrated into RAN, National Agricultural Reserve are governed in accordance with the provisions of article 45 of the PDM Regulation, with certain types of specific non-housing construction being permitted.

As for the Conditioning Plan, we concluded that the land in question is completely included in REN, a National Ecological Reserve.

As for other easements and public utility restrictions, a water line stands out on the property in question.
The land is very fertile.
This could be an opportunity to buy land with construction feasibility at a great value, in a quiet location surrounded by vineyards, just a 10-minute drive from Arruda dos Vinhos and Sobral de Monte Agraço, with direct bus connections to Lisbon.

Did it spark your interest? Contact me and schedule your visit.
Urban
Patio
Flat Land
Natural Light
Price: Price Upon Request
Status: Needing Total Refurbishment
Gross area: 4120m2
Plot Area: 4120m2
Parking: 5
Reference: C0364-02154
Commercial Area (4.5km) - Intermarché do Sobral de Monte Agraço
School (5km) - Escola EB2,3 e Secundária - Sobral de Monte Agraço
Town Centre (5km) - Arruda dos Vinhos
City (6.5km) - Sobral de Monte Agraço
Pharmacy (7km) - Farmácia Moderna - Sobrl de Monte Agraço
Green Spaces (7km) - Parque das Bandorreiras - Sobral de Monte Agraço
Train Station (7.5km) - Terminal Rodoviária do Sobral de Monte Agraço
Market (7.5km) - Mercado do Sobral de Monte Agraço
Contact Form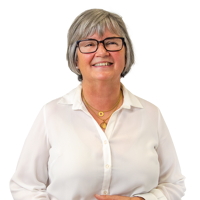 NEFILIM, LDA. AMI: 16282