Terreno Rustico e Urbano 22 ha em Cadafais - Alenquer
Parcela urbana em ruínas com viabilidade para construção de habitação (400 m2) e terreno rústico com uma área total conjunta de 217.040 m2 (aprox. 22 hectares) caracterizado por cultura arvense, oliveiras, vinha e mato.

Este extenso e aprazível terreno fica situado na freguesia de Cadafais, concelho de Alenquer, muito próximo de Arruda dos Vinhos, numa zona privilegiada e com uma vista panorâmica deslumbrante de campo e sobre o estuário do Tejo (Lezíria).

Com boas acessibilidades, uma rede de abastecimento de água potável e eletricidade e uma excelente exposição solar, abrigado de Norte.

No PDM de Alenquer, este terreno está inserido em áreas agrícolas, pelo que poderá ser autorizada a construção de uma edificação de apoio à atividade agropecuária.

Potencial construtivo também para projetos que tenham como objetivo a preservação ecológica, como é exemplo, o Ecoturismo.

Atendendo à dimensão do terreno, o mesmo reúne também condições para receber equipamentos de exploração de energia solar fotovoltaica ou eólica.

Venha fazer uma visita a esta propriedade no Concelho de Alenquer, onde a tranquilidade e privacidade é dominante especialmente para quem gosta de apreciar o ar puro.

Alenquer pertence ao distrito de Lisboa, integrada na Região do Oeste, no Centro de Portugal, a apenas 30 km de Lisboa.
Alenquer com perto de 9 000 habitantes e é banhada pelo rio do mesmo nome.
A vila de Alenquer fica situada numa encosta que mais tarde lhe valeria o título de Presépio de Portugal.
Alenquer tem séculos de história, tendo tido um papel preponderante na história de Portugal. Berço do historiador Damião de Góis, das Festas do Império do Divino Espírito Santo e foi a vila preferida do poeta Luís de Camões.
Alenquer é emoldurada pelas colinas da Serra de Montejunto e pela planície ribatejana, onde passa o rio Tejo, onde predomina a vinha, principal atividade da sua economia.
A apenas 20 minutos de Lisboa , Alenquer tem acessos privilegiados, com ligação rápida quer ao norte, quer ao sul do país, através das duas principais autoestradas portuguesas (A1 e A2).

Urban land with the possibility of building a house (400 m2) and rustic land with a total combined area of 217,040 m2 characterized by fruit trees, olive trees, vines and bush.
This land is located in Cadafais – Alenquer (Portugal), next to Arruda dos Vinhos, with a privileged view of the Tejo River.
With good accessibility, water and electricity and excellent sun exposure.

This land is inserted in agricultural areas, so the construction of a building to support agricultural activity may be authorized.
Constructive potential also for ecological preservation projects, such as Ecotourism.
Since it is a large plot of land, it can be used for photovoltaic or wind energy exploration equipment.

Alenquer is in the district of Lisbon, integrated in the Western Region, in the centre of Portugal, only 30 km from Lisbon.
Alenquer has 9 000 inhabitants and is bathed by the River of Alenquer.
The village of Alenquer is in a mountain so it is called Vila Presépio de Portugal, because at Christmas the nativity scene figures are placed in that mountain .
Alenquer has many centuries of history, was very important in the history of Portugal. It was the village where the historian Damião de Góis was born, where the Feasts of the Empire of the Divine Holy Spirit are held and was the preferred village of the poet Luís de Camões.






Price: 350 000 €
Gross area: 217040m2
Plot Area: 217040m2
Reference: C0223-05595
Schedule Visit
Contact Form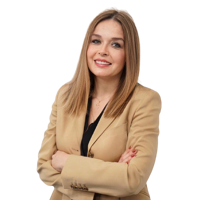 Gisela Silva
CENTURY 21 Nações
(Call for a national mobile network.)
DNZ - Mediação Imobiliária, Lda. AMI: 10786