Terreno Rústico na margem do rio Sorraia
Desde tempos imemoriais, os donos de terras tinham alguma espécie de poder e de reconhecimento dos seus pares. A terra foi, é e será sempre um bem valioso. É o caso destes 5 mil metros quadrados de terreno rústico, encaixados no espaço de uma antiga herdade, numa das margens do rio Sorraia que, de resto, preenche o horizonte visual no seu percurso ao longo da planície.
Rodeado por habitação esparsa, com forma rectangular, o terreno situa-se no cimo de uma ligeira elevação nas redondezas da Aldeia do Peixe e dispõe por isso de vistas amplas sobre o que o olhar alcança. Muito próximo da localidade de Foros de Salvaterra, tem também Benavente e Salvaterra de Magos a uma distância de escassos minutos de automóvel, tal como o nó de acesso à A13 que o deixa a menos de uma hora de distância da capital.
Existindo já algum casario em terrenos próximos, não são de prever dificuldades na futura urbanização de toda a zona circundante, cada vez mais pressionada pelo crescimento da localidade mais próxima, já quase contígua ao conjunto de parcelas em que está inserido, o que aumenta de forma significativa o potencial de valorização futura deste investimento.
Contacte-nos para obter mais detalhes acerca deste pedaço do nosso país que pode ser seu.

----/ /----

A nice piece of land in the margin of Sorraia river

Since time immemorial, land owners have had some sort of power and recognition from their peers. Land was, is and always will be a valuable asset. This is the case with these 5,000 square meters of rustic land, nestled in the space of an old estate, on one of the banks of the Sorraia River, which, moreover, fills the visual horizon as it runs along the plain.
Surrounded by sparse, rectangular-shaped housing, the land is situated on top of a slight rise in the vicinity of Aldeia do Peixe and therefore has wide views over what the eye can see. Very close to the town of Foros de Salvaterra, it also has Benavente and Salvaterra de Magos at a distance of a few minutes by car, as well as the access node to the A13 that leaves you less than an hour away from the capital.
Since there are already some houses on nearby land, no difficulties are expected in the future urbanization of the entire surrounding area, increasingly pressured by the growth of the nearest locality, already almost contiguous to the set of plots in which it is inserted, which significantly increases the potential for future appreciation of this investment.
Contact us for more details about this piece of our country that can be yours.

----/ /----

Terrain rustique sur la rivière Sorraia

Depuis des temps immémoriaux, les propriétaires fonciers jouissent d'une certaine forme de pouvoir et de reconnaissance de la part de leurs pairs. La terre était, est et sera toujours un bien précieux. C'est le cas de ces 5 000 mètres carrés de terrain rustique, nichés dans l'espace d'une ancienne propriété, sur l'une des rives de la rivière Sorraia, qui remplit par ailleurs l'horizon visuel en longeant la plaine.
Entouré d'habitations éparses de forme rectangulaire, le terrain est situé au sommet d'une légère colline dans les environs d'Aldeia do Peixe et offre donc une large vue sur ce que l'œil peut voir. Très proche de la ville de Foros de Salvaterra, il a également Benavente et Salvaterra de Magos à une distance de quelques minutes en voiture, ainsi que le nœud d'accès à l'A13 qui vous laisse moins d'une heure de la capitale.
Étant donné qu'il y a déjà quelques maisons sur les terrains voisins, on ne s'attend pas à des difficultés dans l'urbanisation future de toute la zone environnante, de plus en plus pressée par la croissance de la ville la plus proche, déjà presque contiguë à l'ensemble des parcelles dans lesquelles elle est insérée, ce qui augmente considérablement le potentiel d'appréciation future de cet investissement.
Contactez-nous pour plus de détails sur ce morceau de notre pays qui peut être le vôtre.



Price: 57 500 €
Gross area: 5023m2
Plot Area: 5029m2
Reference: C0383-00661
River (350m) - Sorraia
Freeway (1.5km) - A13
Water Dam (2km) - Barragem de Magos
Supermarket (3km) - Intermarche Benavente
Commercial Area (3km) - Benavente
Schedule Visit
Contact Form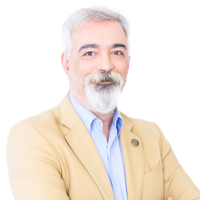 Jorge Silva
CENTURY 21 Nações III
(Call for a national mobile network.)
DNZ - Mediação Imobiliária, Lda. AMI: 10786