728m² Quiet Area with Spectacular Sea View - Fajã da Ovelha, Calheta
This 728m² plot of land, located near the Raposeira viewpoint (Fajã da Ovelha, Calheta), a sought-after area for tourists, with an incredible view of the sea and minimal traffic on a secondary road, offers a unique tranquility.

Here, you can make your investment or build your dream home.
Sea level elevation: 525m

The land in question has a set of guidelines and restrictions related to construction based on the categories of rural land and their compatible uses.

- Compatible Land Uses:
1. The land can be used for various purposes beyond the dominant use. These uses include:
a) Primary residence in Portugal, with verification through a real estate assets certificate issued by the competent Tax Service.
b) Local commerce and services.
c) Buildings or facilities linked to agricultural or silvicultural exploitation.
d) Industries related to the utilization of agricultural, livestock, forestry, geological products, or others, provided they comply with regulations.
e) Tourist developments, in accordance with applicable legislation.
f) Buildings intended for Local Lodging.
g) Collective use or public interest facilities, justified by their nature or the surrounding settlement context.
h) Spaces and buildings for worship.
i) Fuel or electric vehicle charging stations.
j) Fire surveillance, prevention, and firefighting facilities.
k) Picnic areas and viewpoints.
l) Camping and caravan parks.

Existing buildings can undergo conservation, change of use, renovation, and/or expansion for residential or local lodging purposes, commerce, and services. New buildings for traditional commerce and services, as well as primary residences as defined in section a of Article 46, are also allowed, provided they adhere to the following parameters:
a) Maximum construction area: 200 m².
b) Maximum building height: 8.50m.
c) Maximum facade height: 6m.
d) Maximum soil sealing index: 50%.
e) Minimum lateral and rear setbacks: half the height of the adjacent wall or facade, with a minimum of 3m.
f) Minimum setback from the road axis: 6m.

These guidelines aim to guide the development of the land in accordance with the permitted compatible uses and the established restrictions to ensure the appropriate use of rural land and environmental protection.

Don't miss the opportunity to invest in this fantastic land.

Please note that we are credit intermediaries duly registered with the Bank of Portugal - Registration No. 6917. We are qualified to offer the best housing credit conditions.

In addition to finding your new home, we are also prepared to assist you in obtaining a Golden Visa or D7 Visa, making your move to Madeira Island even more tranquil and uncomplicated.

For those seeking promising investments, we have cryptocurrency investment options throughout Madeira Island, in partnership with CENTURY 21, to enhance the return on your real estate investment.

Don't let this incredible opportunity slip away! Contact us now to learn more and secure your future in this paradise on Madeira Island.

Price: 155 000 €
Gross area: 728m2
Plot Area: 728m2
Reference: C0456-00376
Ocean View (100m) - Miradouro da Raposeira
Freeway (2km)
School (2km)
Pharmacy (3km)
Sea (5km)
Schedule Visit
Contact Form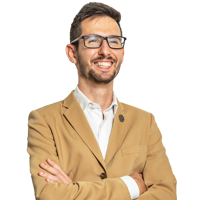 CLÁUSULAS E REGRAS, LDA., AMI: 19541