Plot 2 for 4 bed semi-detached house with two floors and basement garage, in Rua das Tojeiras, Pena, between Cantanhede and Ançã, along the access to the A14 on the way to Aveiro, Leiria and Coimbra.
In the place of Pena between Cantanhede and Ançã, close to Coimbra, a few minutes from the beaches of Tocha and Mira, next to the access to the A14 motorway towards Aveiro, Leiria or Coimbra, the urban land is located on Rua das Tojeiras with 388m2 awaiting construction of a 238m2 house with four bedrooms, two floors and a 4-car garage in the basement with 70m2.

The house will be raised above the street, unobstructed, with surrounding land and next to existing houses and awaiting new neighbors.

The ease of access and the surroundings are worth the detour, because we are between Bairrada and Baixo Mondego, lands of great landscape, cultural and gastronomic richness.

Come and meet!
Telephone
Comunications
Waters
Electricity
Construction Feasibility
Urban
Square Shape
Afront
Flat Land
Slope Land
Price: 36 500 €
Gross area: 388m2
Parking: 4
Reference: C0372-00774
Commercial Area (198m) - de restauração e bebidas Pedra da Pena, outras a 250-350m e uma outra a 1850m
School (550m) - Escola primária da Pena
School (550m) - Escola Básica da Pena
Green Spaces (1.4km) - Parque do Sarilho e outros a 3800-4500m
School (2.8km) - Escola Básica da Cordinhã
Pharmacy (3km) - São Damião em Cordinhã e outras a 4000-5000m􏰉􏰓􏰦􏰙􏰲􏰑
Freeway (4km) - A14 com ligação a Aveiro, Leiria e Coimbra
School (4.2km) - Escola primária de Andorinha
Transportation Facilities (4.3km) - Murtede
Transportation Facilities (4.361km) - Cantanhede
Hospital (5.3km) - de Cantanhede
Hospital (5.3km) - Cantanhede
Town Centre (6km) - Cantanhede
Train Station (6km) - Cantanhede
Hospital (6km)
Pools (6km)
Police (6km)
Hospital (6.35km) - C.S.P Lar de Murtede
Schedule Visit
Contact Form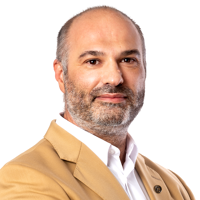 Aquahouse, Lda. AMI: 14931