Bicesse | Cascais | Land for construction of Condominium with 8 individual houses
A promising plot of land in Bicesse, Cascais, with a current condominium project approval. The project entails the construction of 8 detached houses with spacious interiors, individual swimming pools, private gardens, and a large communal garden.
Key Features:
8 Detached Houses: The condominium will feature eight independent residences, each boasting excellent living spaces.
Individual Pools and Gardens: Every house will come with its own private pool and garden, offering residents a personal oasis of tranquility.
Communal Garden: In addition to individual gardens, a spacious communal garden enhances the overall greenery and community ambiance.
Quiet and Central Location: Situated in a peaceful and central area, the property offers the best of both worlds. Enjoy tranquility while having convenient access to major amenities.
Proximity to A5 and A16: Excellent transportation links are in close proximity, providing easy access to major highways.
Urban Park Design: An outstanding urban park is planned adjacent to the condominium, providing an additional recreational space for residents.and community
Nearby Amenities: The location is conveniently close to the A5 and A16 highways, international schools, Cascais Shopping, golf courses, beaches, and a variety of shops and services.
Strategic Location: Just 3 kilometers from Estoril, 10 kilometers from Sintra, and 25 kilometers from Lisbon, the property offers strategic proximity to key destinations.
This land presents a unique opportunity to invest in a well-designed and strategically located condominium project. Whether you seek a peaceful residence or a sound investment, this property caters to a variety of needs. Act now to secure your place in this upcoming development.
Price: 2 450 000 €
Gross area: 11506m2
Reference: 1356-01717
Freeway (0m) - A5 e A16
Fire Department (0m)
Golf Course (0m)
Shopping Center (0m)
Green Spaces (0m)
Pharmacy (0m)
Gym (0m)
Hospital (0m)
Ocean (0m)
Transportation Facilities (0m)
Commercial Area (0m)
Schedule Visit
Contact Form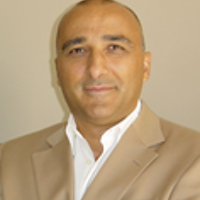 Gikasa - Sociedade de Mediação Imobiliária, Lda AMI: 11005