Terreno para construção de moradia unifamiliar no Entroncamento
Terreno localizado em zona residencial nobre do Entroncamento, a cinco minutos de automóvel do centro, da gare ferroviária e do acesso à A23 e inserido em zona de ampla oferta de serviços; entre outros, educação (escolas de vários níveis de ensino), saúde (centro de saúde, unidade de cuidados continuados, farmácias), comercio (várias superfícies comerciais).
Licenciado para construção de moradia unifamiliar de 2 pisos, de envolvência aprazível e de grande sossego e tranquilidade, tem uma área total de 476m2, permite uma implantação de 151m2 e uma área total de construção de 351m2, mais 70m2 de anexos.


Description

Land located in a prime residential area of ​​Entroncamento, five minutes by car from the centre, the train station and access to the A23.
Inserted in an area with a wide range of services; among others, education (schools with different levels of education), health (health center, long-term care unit, pharmacies), commerce (various commercial surfaces).
Licensed to build a 2-storey single-family house, with pleasant surroundings and great peace and tranquility, it has a total area of ​​476 m2, allows an implantation of 151 m2 and a total construction area of ​​351 m2, plus 70 m2 of attachments.

La description

Terrain situé dans un quartier résidentiel privilégié d'Entroncamento, à cinq minutes en voiture du centre, de la gare et de l'accès à l'A23.
Inséré dans une zone avec une large gamme de services; entre autres, l'éducation (écoles avec différents niveaux d'enseignement), la santé (centre de santé, unité de soins de longue durée, pharmacies), le commerce (différentes surfaces commerciales).
Autorisé à construire une maison unifamiliale de 2 étages, avec un cadre agréable et une grande paix et tranquillité, il a une superficie totale de 476 m2, permet une implantation de 151 m2 et une surface totale de construction de 351 m2, plus 70 m2 de pièces jointes.
Price: 66 000 €
Gross area: 476m2
Plot Area: 476m2
Schedule Visit
Contact Form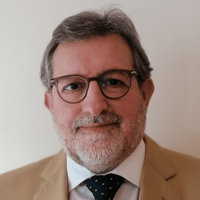 MERMAID CASTLE, LDA., AMI: 19438