I am pleased to introduce to you an exceptionally well-located plot of land, with an area of 2100 square meters, situated in a strategic position with an east/west orientation, providing significant advantages for any industrial project you may be considering.

With a frontage of 16 meters, the land offers a wide and inviting entrance, allowing easy access for vehicles and cargo trucks. The east/west orientation is one of the main strengths of this plot, as it allows you to make the most of sunlight throughout the day, evenly distributing natural lighting across the entire land area. This is of utmost importance for industrial facilities, where proper lighting is crucial for productivity and worker safety.

The flat topography of the land is a valuable attribute for industrial operations, facilitating the efficient construction of structures and facilities. Furthermore, this topography provides greater flexibility in terms of planning and layout of buildings, allowing for optimization of spaces according to the specific needs of your industry.

Its strategic location in an easily accessible area to main roads and highways contributes to efficient logistics for transporting goods and raw materials. This reduces distribution costs and helps ensure a continuous flow of inputs and finished products.

Given the ample size of the land, you will have a generous area to plan and build your industrial facilities, storage spaces, production areas, and potential office spaces. The combination of substantial area and ideal solar orientation makes this land a highly attractive option for industrial projects.

In summary, this flat land with an east/west orientation, spanning an area of 2100 square meters and featuring a 16-meter frontage, provides a solid foundation for creating efficient and productive industrial facilities. Its strategic location, flat topography, and convenient access to major roads are factors that further enhance this exceptional opportunity for your industrial project.
Price: 70 000 €
Gross area: 2100m2
Reference: C0496-00009
Schedule Visit
Contact Form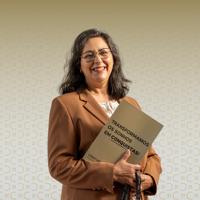 INSTANTE EQUILIBRADO, LDA. AMI: 22195