Lot for construction of detached house (T4+1), in the center of Vila de Quiaios, Figueira da Foz
Plot located in a very quiet area of isolated villas, in which has in its vicinity trade, cafes/pastries, market, post office, kindergarten, pharmacy and garden. It has good sun exposure, good accesses and is a few minutes from the beach of Quiaios.

The images of the plans and elevations correspond to the project made for the urbanization, which is no longer valid, however it can be requested a reappraisal of the same. The project consisted of a 4+1 bedroom detached villa with garage and garden.

According to the description of the caderneta predial
- total land area: 551.00 m2;
- implantation area of the building: 135.00 m2;
- gross construction area: 240.00 m2;
- Gross dependent area: 21.00 m2.
Comunications
Waters
Electricity
Construction Feasibility
Urban
Flat Land
Price: Price Upon Request
Gross area: 551m2
Reference: C0372-00540
Historic Area (0m) - Praça de 8 de Maio a 10 km
Commercial Area (0m) - Rua da República a 9,6 km
Supermarket (0m) - Supermercado Economico Amanhecer a 550 m
River (0m) - Mondego a 9,5 km
Ocean (0m) - de Quiaios a 4 km
Square Taxis (0m) - Praça de Quiaios a 300 m
River Port (0m) - Porto da Figueira da Foz a 9,5 km
Sea Harbour (0m) - Porto da Figueira da Foz a 9,5 km
Police (0m) - PSP a 9,7 km
Pools (0m) - do Ginásio Clube Figueirense a 9 km
Playground (0m) - das Abadias a 10 km
Mountain (0m) - Serra da Boa Viagem a 4 km
Market (0m) - de Quiaios a 250 m
Sea (0m) - Oceano Atlântico a 4 km
Lake (0m) - Lagoas de Quiaios a 9,7 km
Garden (0m) - de Quiaios a 200 m
Hospital (0m) - Distrital da Figueira da Foz a 12 km
Gym (0m) - diversos, a 10 km
Pharmacy (0m) - Nobreza a 450 m
Bus Station (0m) - a 9,7 km
Train Station (0m) - a 9,7 km
Green Spaces (0m) - Parque das Abadias a 9,2 km
School (0m) - de todos os níveis de ensino, a 10 km
Town Centre (0m) - a 10 km
Shopping Center (0m) - Foz Plaza a 9 km
Golf Course (0m) - Quinta das Lágrimas Clube de Golfe a 52 km
Fire Department (0m) - Voluntários da Figueira da Foz a 9,2 km
Library (0m) - Municipal da Figueira da Foz a 10 km
Water Dam (0m) - da Aguieira a 84 km
Airport (0m) - A14 a 9,4 km; A17 a 4,6 km; A1 a 45 km
Airport (0m) - Humberto Delgado (LIS) a 198 km; Francisco Sá Carneiro (OPO) a 137 km
Contact Form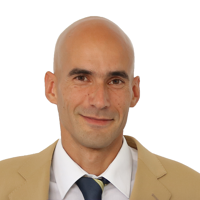 José Martins
CENTURY 21 Aqua
(Call for a national mobile network.)
Aquahouse, Lda. AMI: 14931