Rustic land in Casais de Baixo, Maiorca
Rustic land with 3400m2 in Casais de Baixo, Mallorca, predominantly flat with a slightly elevated area overlooking the agricultural fields. Here you will find space and peace to create your country retreat, with a classification of mixed terrain this allows you to develop various activities, namely agricultural, tourist, industrial and commercial, so the possibilities are countless.
If you intend to develop agricultural activities, on this land you can build greenhouses, shelters or buildings to support agricultural activity. Another possibility that this land allows is the construction of buildings for industrial activities, namely livestock, manufacturing and processing industries or a unit for the collection, treatment, disposal, dismantling and recovery of waste. If your desire is to have a chalet, a pedagogical farm or a spiritual retreat, here you can build an isolated tourist resort or equipment for collective use.

Come and discover the peace that the countryside can offer you!

Figueira da Foz is located on the Atlantic coast, next to the mouth of the Mondego River and extending to Cape Mondego, a candidate for World Heritage for being an exemplary place of the Jurassic of rare visibility. It is one of the most important tourist centers in Portugal, with the oldest Casino in the entire Iberian Peninsula and the only one in the Centro region, the Casino Figueira, a bullring, an enormous beach (the widest urban beach in Europe) with recreational facilities sports and a lively nightlife. About ten kilometers from the city, already on the edge of the municipality and close to Montemor-o-Velho, is located the Classified Site of Montes de Santa Olaia and Ferrestelo with the most important excavation station of the work of the Figueirense archaeologist António dos Santos Rocha . Found monuments and objects from the Iron Age. On the hill there is also the chapel of Santa Eulália with a breathtaking view over the Mondego rice paddies at its feet.
Figueira da Foz is a land of sea and land people, a municipality with a coastline of about 55 km, the municipality's territory is crossed in half by the Mondego River and its hydrographic network includes several streams and five lakes (Salgueiros , Candle, Fathoms, Crows and Leirosa).
Tourism is a common word when talking about Figueira da Foz, a land of vacationers by nature the formerly named "Queen of the Beaches of Portugal" has that and much more to offer those who visit it, the salt flats of Lavos with their traditional salt production of the Atlantic, the observation of flamingos on the island of Morraceira, the pedestrian trails in Serra da Boa Viagem, the archaeological sites scattered throughout the county. The traditional production of salt can be visited mainly in the summer months and for nature lovers the observation of flamingos is a point to take into account.

Price: 8 000 €
Gross area: 3400m2
Plot Area: 3400m2
Reference: C0372-01096
Schedule Visit
Contact Form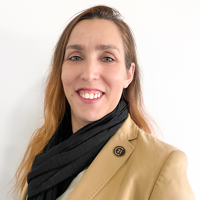 Carla Serra
CENTURY 21 Aqua
(Call for a national mobile network.)
Aquahouse, Lda. AMI: 14931