Building plot in Chã, at the entrance to Figueira da Foz
Plot of land for construction with a total area of ​​527m2 with a road front, at the entrance to the city.

This lot has a maximum gross building area of ​​350m2.

It is located on Rua 1º de Maio, in Châ, belonging to the parish of Tavarede in the municipality of Figueira da Foz.


1 minute from the center of Figueira da Foz where all trade, services and schools are located and 1 minute from the A14 highway.
-------------------------------------------------- -----------------------------------------
Figueira da Foz is a city located in central Portugal, being considered the second largest city in the district of Coimbra.

It is known as the "Queen of the Beaches" of the country, its huge sand allows you to enjoy beautiful walks by the sea. It is one of the most important tourist centers in
Portugal, in it you will find the 1st Casino of the Iberian Peninsula, Praça de Toros, Center for Arts and Shows (CAE), Museum and Sotto Mayor Palace.

In the heart of the city, more specifically in the Bairro Novo area, it has a wide range of restaurants with traditional cuisine and a lively nightlife. The park
das Abadias is considered the "Lung" of the city, where you can practice physical, leisure, family activities and it is where some events in the city are held.

The local economy is quite diversified, being divided into several activities, such as: fishing, tourism, shipbuilding, cellulose production, salt and agriculture,
especially rice.

Figueira da Foz is a small paradise where we can enjoy the serenity of the nature of the Serra da Boa Viagem and the fresh ocean breeze, thus meeting the natural conditions for
a superior quality of life.

There's nothing like coming to know to love!
Garden
Construction Feasibility
Urban
Viability
Patio
Flat Land
Natural Light
Price: Price Upon Request
Status: Good
Gross area: 350m2
Plot Area: 527m2
Reference: C0372-00936
Garden (0m)
Police (0m)
Gym (120m) - SAL Crossfit, Tavarede, Figueira da Foz
Fire Department (2km) - Bombeiros Sapadores da Figueira da Foz, Estr. de Mira 55, 3080-026 Figueira da Foz
Pharmacy (2.2km) - Farmácia Saúde Lda., Centro Comercial Atlântico, Rotunda, R. Limonete Loja 7, 3080-510 Figueira da Foz
Freeway (2.5km) - A14
School (2.6km) - Centro Escolar de São Julião / Tavarede, R. Maria Olguim 2, 3080-015 Figueira da Foz
Shopping Center (2.7km) - Foz Plaza, Rua dos Condados, 3080-216 Figueira da Foz
Pools (2.7km) - Piscina do Ginásio Clube Figueirense, R. Ginásio Clube Figueirense, 3080-251 Tavarede
School (3km) - Escola Secundária Dr. Joaquim de Carvalho, R. Dra. CristinaTorres, 3080-210 Figueira da Foz
Bus Station (3.2km) - Terminal Rodoviário da Figueira da Foz, Av. Saraiva de Carvalho 1530, 3080-183 Figueira da Foz
Train Station (3.3km) - Estação de Caminhos de Ferro, Largo Estação, 3080-014 Figueira da Foz
Town Centre (3.4km) - Figueira da Foz
Market (4.1km) - Mercado Municipal de Buarcos, Largo Caras Direitas 52, 3080-250 Buarcos
Library (4.3km) - Biblioteca Municipal da Figueira da Foz, R. Calouste Gulbenkian 29, 3080-084 Figueira da Foz
Hospital (5.8km) - Hospital Distrital Figueira da Foz, Rua Hospital, 3094-001 Figueira da Foz
Mountain (8.7km) - Serra da Boa Viagem, Figueira da Foz
Contact Form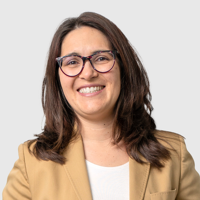 Liliana Serra
CENTURY 21 Aqua
(Call for a national mobile network.)
Aquahouse, Lda. AMI: 14931