Terreno com 565 m2 em Guimarães
Lote terreno com 565 m2 para construção para construção de moradia individual de dois pisos. Este lote de terreno situa-se numa zona residencial calma, com ótimos acessos e boa exposição solar, a 190 m da Escola Básica de Agrolongo, 270 m da Capela de São Brás, 600 m de uma Oficina de Automóveis, 550 m da Quinta de Sabroso, 450 m do Café Lima e a 5 minutos da vila das Taipas.



Plot of land with 565 m2 pour construction for the construction of a two storey detached house. This plot of land is located in a quiet residential area, with excellent access and good sun exposure, 190 m from the Basic School of Agrolongo, 270 m from the Chapel of São Brás, 600 m from an Auto Shop, 550 m from Quinta de Sabroso, 450 m from Café Lima and 5 minutes from the village of Taipas.


Terrain avec 565 m2 avec possibilité de construction pour la construction d'une maison individuelle à deux étages. Ce terrain est situé dans un quartier résidentiel calme, avec un excellent accès et une bonne exposition au soleil, à 190 m de l'école de base d'Agrolongo, à 270 m de la chapelle de São Brás, à 600 m d'un magasin d'automobiles, à 550 m de la Quinta de Sabroso, à 450 m du Café Lima et à 5 minutes du village de Taipas.


Grundstück mit 565 m2 mit Durchführbarkeit für den Bau eines zweistöckigen Einfamilienhauses. Dieses Grundstück befindet sich in einer ruhigen Wohngegend mit ausgezeichnetem Zugang und guter Sonneneinstrahlung, 190 m von der Grundschule von Agrolongo, 270 m von der Kapelle von São Brás, 600 m von einem Autohaus und 550 m von Quinta de entfernt Sabroso, 450 m vom Café Lima und 5 Minuten vom Dorf Taipas entfernt.


Земельный участок площадью 565 м2 с возможностью строительства для строительства двухэтажного отдельно стоящего дома. Этот участок земли расположен в тихом жилом районе, с отличным доступом и хорошим пребыванием на солнце, в 190 м от базовой школы Агролонго, в 270 м от часовни Сан-Брас, в 600 м от автомагазина, в 550 м от Кинта-де-Кинта Саброзо, 450 м от кафе Лима и 5 минут от деревни Тайпас.

Solar Energy
Depth
Construction Feasibility
Urban
Double Floor
Viability
Patio
Square Shape
Afront
Slope Land
Sloping Ground
Pine Trees
Natural Light
Price: 38 500 €
Status: Not Defined
Gross area: 565m2
Reference: C0406-00155
Schedule Visit
Contact Form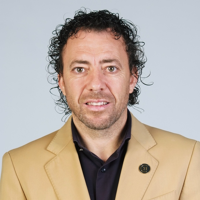 Zuvega, Unipessoal, Lda. AMI: 17129