Mixed-Use Land with Stunning Views in Água de Pena
This mixed-use land, with a total area of 3411 m2, is located in Água de Pena, in the Bemposta area, at an elevation of 220 meters above sea level, close to the airport, as well as the centers of Santa Cruz and Machico.

The land has an approved architectural project for a single-family house, ready to be submitted to the municipal council, which you can use to start building right away or customize to your liking.

The location is excellent, and for those seeking a sea view, it's the ideal property, as it's nearly impossible to obstruct the view due to restrictions on tall buildings behind the airport.

In addition to allowing for construction, it also permits the establishment of your business, such as a car rental service, given the favorable location.

Regarding construction on this land, classified as an urbanizable area of low-density expansion and infilling, several prescriptions apply, especially in the absence of a fully effective urban or detailed development plan. The main guidelines include:

1. Maintaining a marginal building plan in relation to public access areas.
2. Compliance with the predominant morphology in the surrounding area.
3. The maximum depth of buildings in relation to public access structures is 14 meters, with a maximum of 16 meters underground, provided it does not exceed the depth of adjacent buildings, except in exceptional cases.
4. The maximum height of buildings is determined based on the average height of the nearest adjacent buildings, with a maximum limit of 3 stories unless exceptional circumstances exist.
5. In cases of residential or mixed use, each built unit cannot exceed a total built area of 400 square meters or a frontage exceeding 20 meters.
6. The urban indicators applicable to each lot or parcel include a maximum building index of 0.50, a maximum percentage of covered area of 30%, and a maximum impermeable surface of 40%.

Don't miss the opportunity to invest in this fantastic land.

Please note that we are credit intermediaries duly registered with the Bank of Portugal - Registration No. 6917. We are authorized to offer the best mortgage conditions.

In addition to finding your new home, we are also prepared to assist you in obtaining a Golden Visa or D7 Visa, making your move to Madeira Island even more seamless and uncomplicated.

For those seeking promising investments, we have cryptocurrency investment options throughout Madeira Island in partnership with CENTURY 21 to maximize the return on your real estate investment.

Don't let this incredible opportunity slip away! Contact us now to learn more and secure your future in this paradise on Madeira Island."

Price: 199 000 €
Gross area: 3411m2
Plot Area: 3411m2
Reference: C0456-00367
Freeway (700m)
Airport (1km)
City (1km) - Santa Cruz
City (1km) - Machico
Schedule Visit
Contact Form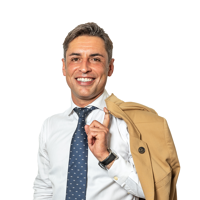 CLÁUSULAS E REGRAS, LDA., AMI: 19541