Terreno com 14,75Ha em Santo Isidro de Pegões
Terreno Rústico com 147500m2 em Santo Isidro de Pegões, não inscrito na RAN (Reserva Agrícola Nacional).
Este terreno encontra-se próximo da Estrada Nacional 4 (EN4) e da Autoestrada 13 (A13).
Tem diversas àrvores e cultura de eucalipto que poderá ser vendido a cada 6/8 anos.
Tem furo com um poço e foi usado para agricultura, sendo por isso um terreno fértil.
Com clima de influência mediterrânea e localizada na mancha de solo plano denominada por "Pliocénio de Pegões", a zona de Pegões, conhecida pela sua cultura de vinha, origina vinhos de características ímpares.
Este poderá ser o investimento perfeito para o seu negócio, não só para vinha, como para outros produtos de cultura.
Para mais informações e marcação de visitas, por favor, contacte-nos. REF. 1072-04172

EN
Land with 14.75 Acre in Santo Isidro de Pegões

Rustic land with 147500m2 in Santo Isidro de Pegões, not registered in the RAN (National Agricultural Reserve).
This land is close to National Road 4 (EN4) and Highway 13 (A13).
It has several trees and eucalyptus culture that can be sold every 6/8 years.
It has a hole with a well and was used for agriculture, so it is fertile land.
With a Mediterranean-influenced climate and located on a patch of flat ground known as "Pliocénio de Pegões", the Pegões area, known for its vine cultivation, originates wines of unique characteristics.
This could be the perfect investment for your business, not only for vines, but also for other products.
For more information and booking visits, please contact us.

Price: 385 000 €
Gross area: 147500m2
Plot Area: 147500m2
Reference: 1072-04172
Schedule Visit
Contact Form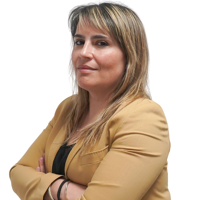 Rita Carmello
CENTURY 21 Pirâmide das Kasas
(Call for a national mobile network.)
Pirâmide das Kasas - Mediação Imobiliária, Lda. AMI: 6977