500m2 plot, with potential for approval for independent 3 bedroom housing in the Sousa Cintra urbanization, just two minutes from Pinhal Novo.
500m2 plot, with potential for approval for independent 3 bedroom housing in the Sousa Cintra urbanization, just two minutes from Pinhal Novo.
Exceptional opportunity for those looking for a peaceful and well-regarded environment in the south bank region of Lisbon.
The proximity to Almada, Barreiro, Seixal and Setúbal, combined with the quality of life, just 30 minutes from Lisbon via the Vasco da Gama bridge, or with various road and rail transport, makes this plot for construction a very attractive option for national or foreign investors. .
The fact that the project for the adjacent lot has already been approved by the Palmela City Council is a considerable advantage, significantly facilitating the development of the project.
With enough space to build a detached, single-story, 3-bedroom villa with garage and swimming pool on this 500m2 plot and garden all around, future owners have the opportunity to create a comfortable, personalized environment with all the desired amenities.
I add some additional points of interest to further highlight the advantages of this lot, in the Sousa Cintra urbanization:
1. Exceptional Transport Infrastructure: In addition to its proximity to the Vasco da Gama bridge, the area is well served by rail and road transport, providing easy access to Lisbon and other surrounding locations.
2. Nature and Recreation: The region is characterized by its natural beauty, with green areas, hiking trails and leisure spaces. It is a great option for those who value a lifestyle close to nature.
3. Services and Amenities: The Sousa Cintra urbanization offers a variety of essential services, such as schools, supermarkets, health centers and shopping options, just a few minutes away, providing convenience to residents.
4. Proximity to the Center of Pinhal Novo: A few minutes by car, future owners will have access to the center of Pinhal Novo, an area that can offer cultural options, restaurants, markets and all local amenities.
5. Appreciation Potential: Given the growing demand for properties in the south bank region, there is significant appreciation potential, making this investment not only a residential choice, but also a solid investment option.
I am available to provide more information about these points of interest or clarify any additional details, such as estimated average construction price, financing conditions and other relevant aspects.
If this lot is what you are looking for and you haven't found it yet, I am ready to help make your dreams of living in an independent house or developing your real estate plans come true, and you? Is ready? I can help if you want to change house. Know how.
Contact Jorge Domingos and schedule a visit or meeting to learn all the details of this project.
Disabled Access
Urban
Viability
Square Shape
Afront
Natural Light
Price: 80 000 €
Gross area: 500m2
Plot Area: 500m2
Parking: 1
Reference: C0410-00680
Vineyard (2km) - Adega Tomé
Library (2.5km) - Pinhal Novo
Green Spaces (2.5km) - Jardim José Maria da Fonseca
Train Station (2.5km) - Pinhal Novo
Pharmacy (2.5km) - central
Gym (2.5km) - Vivencia explosiva
Garden (2.5km) - José Maria dos Santos
Market (2.5km) - Pinhal Novo
Playground (2.5km) - central de Pinhal Novo
Police (2.5km) - GNR Pinhal Novo
Supermarket (2.5km) - Continente, Aldi, Lidl
Commercial Area (2.5km) - Centro Pinhal Novo
Fire Department (3km) - Pinhal Novo
Shopping Center (3km) - Mochos
School (3km) - primaria, preparatória e secundária de Pinhal Novo
Pools (3km) - municipais do Pinhal Novo
Freeway (4km) - A33
Schedule Visit
Contact Form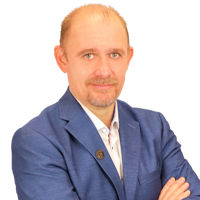 Jorge Domingos
CENTURY 21 Tipy Family Sado
(Call for a national mobile network.)
FGSADO, LDA. AMI: 17175