Rustic and Urban Land Pinhal Novo, Palmela
Recipe for Ruined Land:

Ingredients:
- Land with a total area of 12,600 m2
- Ruin with 185m2
- Rustic Part 10 600

Preparation Method:

1. Cleaning and Preparation:
- Initially clean the area, removing any debris, unwanted vegetation or old structures that will not be maintained.

2. Recovery from Ruin:
- Assess the condition of the ruin and decide whether it is possible to restore it. Depending on your condition, you may consider a full or partial renovation. Be sure to comply with all local building regulations.

3. Land Zoning:
- Check local zoning regulations to understand what is allowed on the rustic land. This could include farming, environmental preservation, or even limited structure construction.

(Rustic part)
4. Agricultural Use:
- One option is to use part of the land for agriculture. You can grow a variety of crops, fruit trees or even create a garden.

5. Leisure Area:
- Consider creating a recreation area with a landscaped garden, walking trails, depending on your preferences and budget.

6. Conservation Zone:
- If there are natural conservation areas on the land, keep them untouched to preserve the biodiversity and beauty of the place.

7. Additional Structures:
- If you have space available after meeting regulations, you can build additional structures such as a guest house, garage or barn depending on your needs.

8. Sustainability and Energy:
- Consider incorporating sustainable practices such as solar energy, rainwater harvesting systems and organic farming techniques, if applicable.

9. Consult a Professional:
- It is essential to consult a local architect, engineer or professional who is familiar with local regulations to ensure that your plan is feasible and complies with all laws and regulations.


Remember that this recipe is just a metaphor and that local regulations and your own personal preferences will play a significant role in determining how you can best use the land. Make sure you obtain all necessary approvals from local authorities before starting any project.

Century21 Local de Partida
As melhores histórias começam aqui!
Price: 264 000 €
Gross area: 2000m2
Plot Area: 10600m2
Reference: 1649-01441
Commercial Area (489m) - Bomba de Gasolina - Controlauto
Commercial Area (504m) - Restaurante - Velho Cangalho
Commercial Area (800m) - Zener Portugal - Sede
Historic Area (1.1km) - Igreja dos Olhos d'Água
Commercial Area (1.3km) - Crash Peças – Carros e Peças
Commercial Area (1.324km) - Estação de ServiçoRepsol
Historic Area (1.328km) - Cantinho Dos Póneis
Commercial Area (1.69km) - Controlauto - InspecçãoAutomóvel
School (2.5km) - Atelier Infantil Jardim De Infancia
Hospital (2.5km) - Consulped Pinhal Novo - Clínica
Commercial Area (2.52km) - Estação de ServiçoRepsol
Shopping Center (5.5km) - Mochos
Schedule Visit
Contact Form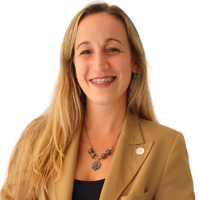 Marta Roque
CENTURY 21 Local de Partida
(Call for a national mobile network.)
LOCAL DE PARTIDA - Mediação Imobiliária, Lda AMI: 11390