Land in Lagameças (Palmela) - Possibility of building up to 500m2
Rustic agroforestry land, flanked by nice houses and with an area of 9,840m2, located in Lau - Lagameças, in the municipality of Palmela.

This land, with no morphological unevenness (flat), has a rectangular shape, making it appealing in architectural terms.

With excellent road access, this plot is adjacent to a tarmac road and has a public water supply and electricity network.

The property offers views of the countryside and Palmela Castle and is relatively close to schools, pharmacies, supermarkets and other services.

According to Palmela's PDM, changes in land use may be authorized for non-agricultural purposes, namely residence, commerce, services and public facilities, manufacturing industry and tourism.
The occupancy indicators to be observed are as follows:
Ib: 0.06;
Max. number of dwellings: 2 (in a single building);
Max. façade height: 6.5m;
Max building area: 500m2.

This plot is approximately 15 km from Setúbal and the beaches. Within the perimeter of this plot there is a water catchment and a support house for the electrical panel/PT, which could be advantageous for various purposes.

This property offers a number of amenities and development opportunities, making it an interesting option for those looking for a rustic plot with great potential for a magnificent villa, upon presentation of the corresponding PIP.

Come and see it!
Price: 110 000 €
Gross area: 9840m2
Plot Area: 9840m2
Reference: C0464-00139
City (0m) - Lisboa - 52 Km
Freeway (0m) - A12 - 20 Km de distância
School (2.9km) - Escola Básica das Lagameças
Supermarket (2.9km) - Supercentro
Pharmacy (2.9km) - Lagameças
Schedule Visit
Contact Form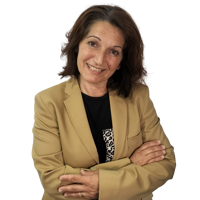 PÁTIOS SOFISTICADOS, LDA AMI: 20297