Urban plot with 1815m2 in Sete Cidades, 200m from Lagoa Azul
Sete Cidades is a Portuguese parish in the municipality of Ponta Delgada, Autonomous Region of the Azores, with an area of ​​19.22 km² and 793 inhabitants (2011).

Its population density is 41.3 inhab/km², being at an altitude of about 260 meters inside the caldera of the Sete Cidades volcano, on the eastern bank of the lagoon of the same name.

The name of the parish has its roots in the legendary Sete Cidades do Atlântico and is one of the multiple occurrences of the place name in areas of Portuguese expansion in the 16th century.

Located on the flat part of the Lagoa Azul shore, the parish retains traditional houses, some still with high-rise grains.

In architectural terms, the most important are the Church of São Nicolau, in neo-Gothic style, inaugurated in 1852, the house of the heirs of Caetano de Andrade, and the lagoon discharge tunnel, inaugurated in 1937.

It is in this paradisiacal parish of unique charm that we find this urban plot with 1815m2, intended for the construction of a house about 200m from the shore of Lagoa Azul.
Price: 136 000 €
Gross area: 1815m2
Reference: C0276-01589
Supermarket (180m) - Mini Mercado Vale do Paraíso
Lake (200m) - Lagoa Azul
Commercial Area (280m) - Post Office - CTT
Commercial Area (300m) - Restaurante São Nicolau
Commercial Area (600m) - Restaurante Lagoa Azul
Schedule Visit
Contact Form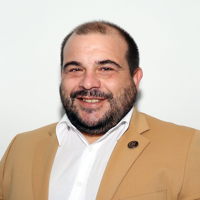 LIFEPLAN - Sociedade de Mediação Imobiliária, Lda. AMI: 7597