Plot of land for construction of a building in Portimão, Algarve
Apresento-lhe este lote de terreno para construção, com uma área de implantação do edifício de 189.50 m2 e uma área bruta de construção de 1 137.00m2, em Portimão.

Este lote terreno já teve uma licença de construção, entretanto expirada, de um edifício habitacional, com 11 fogos, com 5 pisos acima da cota soleira e 2 pisos abaixo e com uma área de construção de 1397 m2.

De acordo com a Wikipédia, Portimão é uma cidade portuguesa no distrito de Faro, região e sub-região do Algarve, com cerca de 49 000 habitantes. O centro da cidade está situado a cerca de 2 km do mar e é um centro importante de pesca e turismo.

É sede do município de Portimão com 182,06 km² de área[1] e 59 896 habitantes (censo de 2021)[2], subdividido em 3 freguesias;[3] a freguesia que inclui a cidade tem cerca de 50 000 habitantes.[4] O município está limitado a norte pelo de Monchique, a leste pelos de Silves e Lagoa, e a oeste pelo de Lagos; a sul, tem um sector litoral ao longo do oceano Atlântico.

Venha conhecer!

Casas São Paixões!

*****************************************************************************************************************
Plot of land for construction in Portimão

Plot of land for construction with a building implantation area of ​​189.50 m2 and a gross construction area of ​​150.0000m2, in Portimão.

This plot of land has already had a building permit, however expired, for a residential building, with 11 apartments, with 5 floors above the ground level and 2 floors below and with a construction area of ​​1400 m2.

Price: 185 000 €
Gross area: 190m2
Plot Area: 190m2
Reference: C0405-01434
Schedule Visit
Contact Form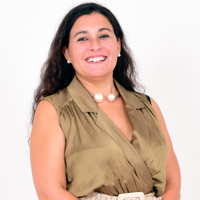 RNSC - Consultoria e Mediação Imobiliária, Lda. AMI: 16993