Discover Your Haven in the Heart of Motrinos, Monsaraz
Have you ever imagined owning a piece of paradise in the heart of Motrinos, Monsaraz?
Now, this unique opportunity is within your reach. We present a breathtaking rustic land,
with a generous 25,000 square meters of pure tranquility and natural beauty.

Privileged Location

This rustic land is located in one of the most coveted areas in the Monsaraz region.
Motrinos is a town that breathes history and authenticity, offering you a truly unique experience.
Just a few minutes from the iconic Monsaraz Castle, this land is immersed in the region's rich culture.

An Oasis of Nature and Serenity

With 25,000 square feet of space, you'll have ample room to bring your dreams to life.
Whether you want to establish a tranquil retreat or create a lush garden, the possibilities are endless.
The terrain is characterized by its smooth topography and natural vegetation,
providing a perfect environment for those who value peace and harmony with nature.

An Unparalleled Starry Sky

At night, you will be treated to an unparalleled celestial spectacle.
Far from the city lights, the night sky turns into a blanket of twinkling stars,
creating a magical environment for stargazers and nature lovers.

Smart Investment

This rustic land is not only an opportunity for life, but also for investment.
As the Monsaraz region continues to attract visitors from around the world, rising property values ​​are a bright prospect.
Don't miss the chance to acquire a piece of this paradise and invest in your future.

Contact Us Now

This is a unique and limited opportunity. Don't let your dream of owning a piece of Motrinos, Monsaraz, slip away.
Contact us now for more information about this exceptional rustic land.
We are available to answer your questions and help you take the first step towards realizing your dream.

Motrinos, Monsaraz, awaits you. Be part of this story.
Price: 15 000 €
Gross area: 25000m2
Plot Area: 25000m2
Reference: C0392-00238
Schedule Visit
Contact Form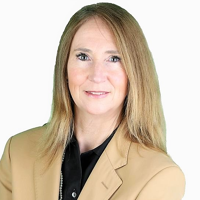 Dâmaso & Ferreira, Sociedade de Mediação Imobiliária, Lda. AMI: 5405