Plot of Land in Eiras - Santa Cruz, Madeira
You are about to discover a hidden gem in Eiras in Santa Cruz - Madeira. This land offers fabulous potential for investment in Local Accommodation (AL) making the most of its peaceful location and spectacular views. In addition, you have the opportunity to create your own "Quintinha", a haven of tranquility to enjoy for yourself.

According to the Municipal Master Plan (PDM) of Santa Cruz, the land includes Agroforestry Spaces, Agricultural Spaces and Residential Spaces in Rural Areas. This is a privileged space, protected to maintain the rural environment and limit urban development, preserving the natural characteristics of the region.

Here are some of the highlights of this land:

1. PDM Conditions:
- This land is located in a Residential Area in Rural Area, according to the PDM of Santa Cruz.
- Carefully defined restrictions to ensure limited development that maintains the rural environment.
- Plots with public access and at least 4 meters in size may have buildings.
- Maximum gross construction area of 300m2 and maximum height of 10m.
- Detachments from the construction of the lateral and rear limits guarantee privacy.

2. Exceptional Sun Exposure:
- Enjoy the sun all day on this land, thanks to its exceptional sun exposure.

3. Strategic Location:
- This land is strategically positioned by the road, in Eiras, Santa Cruz.
- Wake up to the captivating beauty of a marine dawn and mountains hugging the horizon.
- Quick access to all essential services and just five minutes from the airport.

4. Privacy and Nature:
- Surrounded by other plots of land, this land offers privacy and proximity to nature.
- The ocean view is awe-inspiring, providing you with a constant connection to the sea.
- Tranquility is a constant companion, allowing for a relaxed pace of life.

5. A Unique Lifestyle:
- This land is not just a place; It's a lifestyle.
- The architecture merges with the landscape, and sustainability is an ingrained practice.
- Every moment lived here is full of natural beauty and harmony.

If you are looking for more than just a home, if you are looking for a full lifestyle in harmony with nature, this land is an invitation to make that dream come true. Let the mountains and the sea be part of your life story, and discover how to live in perfect harmony with nature and all modern comforts.

Count on us as your credit intermediaries authorized by Banco de Portugal to help you find the best mortgage loan offer. This is your chance to invest in a promising future in Santa Cruz. Do not miss this unique opportunity!
Garden
Waters
Rustic
Courtyard
Price: 25 600 €
Gross area: 640m2
Plot Area: 640m2
Reference: C0216-02771
Fruit Trees (0m)
Field (0m)
Golf Course (0m)
Schedule Visit
Contact Form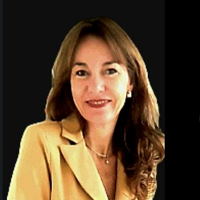 MJ Brokers - Mediação Imobiliária, Unipessoal, Lda AMI: 9318