Excellent opportunity! Fantastic land for aquaculture exploration!
Welcome to the spectacular aquaculture farm located in the idyllic lands of Faralhão, in Setúbal. With a vast land of 10 hectares, this property offers a unique opportunity to immerse yourself in the exciting world of aquaculture while enjoying the serenity and beauty of the sea coast.

Main Features:

Privileged Location: Located in the picturesque coastal setting of Faralhão, this property benefits from its proximity to the ocean, providing an ideal environment for aquaculture activities. The clear and nutrient-rich waters of the region contribute to an environment conducive to the cultivation of various aquatic species.

Ample land with a generous area of ​​10 hectares, this property offers space to develop a variety of aquaculture facilities and ponds. This allows for the implementation of sustainable practices and the diversification of cultivation activities. It also has a small house to support the property, solar panels, some storage rooms and also fruit trees.

Infrastructure: The property already has basic infrastructure that includes salt water supply systems, natural retention tanks and other essential amenities for successful aquatic cultivation. In addition, there is the possibility of modernization according to the needs of the operation.

Production Potential: The coastal waters of Setúbal are known to harbor a variety of valuable marine species such as fish, molluscs and crustaceans. With proper management, the property has the potential to become a high-yield production center, contributing to the local and regional supply of fresh, quality seafood.

Technical and Scientific Support: Proximity to marine research centers and academic institutions provides access to up-to-date technical and scientific knowledge in the field of aquaculture. This can be advantageous for implementing best practices and experimenting with new farming approaches.

Coastal Lifestyle: In addition to aquaculture activities, its location allows you to enjoy a relaxing and inspiring lifestyle. The breathtaking views and peaceful atmosphere are elements that enrich the experience of owning this unique property.

This 10 hectare aquaculture farm property in Faralhão, Setúbal is a rare opportunity to invest in a promising venture in the aquatic production sector. With its stunning location, vast expanse of land and significant production potential, it offers an ideal setting for those wishing not only to conduct a thriving business, but also to embrace an enriching coastal lifestyle. Don't miss the chance to be a part of this exciting chapter in the aquaculture industry. Schedule a viewing today and immerse yourself in the potential this property has to offer!
Because my commitment is to you!


Price: 330 000 €
Gross area: 100010m2
Plot Area: 100010m2
Reference: C0480-00101
Schedule Visit
Contact Form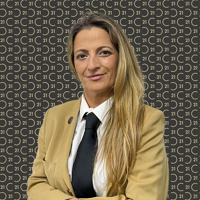 Patricia Vieira
CENTURY 21 Sandra Silva II
(Call for a national mobile network.)
CERTEZAS E CONCEITOS – MEDIAÇÃO IMOBILIÁRIA, UNIPESSOAL, LDA., AMI: 19009