Urban Plot in Casal de Cambra, Sintra
Urban plot of land for construction with an area of ​​241 m2, building area of ​​100m2 and a construction area of ​​200m2, located on Rua dos Heróis de Portugal in a very quiet area of ​​houses and one of the most breathtaking views of Casal de Cambra.

Casal de Cambra was, in past centuries, "great lands of bread", and its lands were covered by extensive fields.
Since the 15th century, Quinta do Casal, as it was called at that time, belonged to Infanta D. Beatriz, mother of D. Manuel I.
These lands later entered the Queen's house in the 16th century and took the name of Câmara, with the income of these lands being used to support the Queen's house.

It should be noted that, in 1911, the waters of "Casal de Camera", after being analyzed, were an excellent tonic water, indicated for the treatment of anemias, lymphaticism and dyspepsia. In 1913 these waters were explored by Empresa das Águas.

The clandestine subdivision that gave rise to the current Casal de Cambra neighborhood started in 1963 with the sale of a large property in plots. In 1968, the new owners subdivided those plots, beginning the clandestine construction. The buildings constructed were essentially houses with one and two floors intended for own housing. Some houses for rent were built and buildings of collective housing with several floors appeared later, normally constructed by emigrants.
The recovery of the neighborhood started in 1973, with an intensive work in 1979 to prevent the appearance of new constructions, while the project was under development.
In 1982, the following water supply, sewage and street works began.
As Casal de Cambra is a clandestine neighborhood, its residents had no collective space. So, they built a Social Building next to Casal de Cambra Lagoon. This Association was built by residents who worked voluntarily and gave the building materials.
The population grew day by day and there was a need to resort frequently to the Junta de Freguesia de Belas. Then, an office of the Junta de Freguesia began to function in this building, where the President of the Junta de Belas traveled twice a week to serve the population.
A few years after this construction, the 1st Escola de Casal de Cambra started to function here, as there were already many school-age children.
In 1997 Casal de Cambra became a parish, ceasing to be a village in the parish of Belas.
Construction Feasibility
Urban
Patio
Slope Land
Price: 99 000 €
Gross area: 240m2
Reference: C0383-00387
School (130m) - Escola De Musica Sincopa
Hospital (180m) - Centro De Saúde De Famões
Police (390m) - Esquadra 75 PSP Caneças
Playground (600m) - Parque Infantil da Rua do Bispo
Playground (900m) - Parque Urbano Casal de Cambra
School (1km) - Escola Basica n1 do Vale Grande
Pharmacy (1.5km) - Farmácia Casal de Cambra
School (1.5km) - Escola EB1 nº 2 de Casal de Cambra
Fire Department (2km) - Bombeiros Voluntários de Caneças
Schedule Visit
Contact Form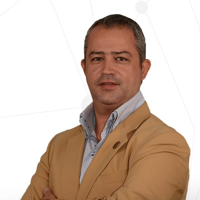 Dário Gomes
CENTURY 21 Nações III
(Call for a national mobile network.)
DNZ - Mediação Imobiliária, Lda. AMI: 10786