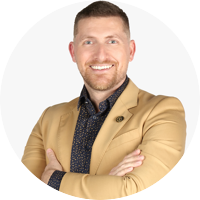 Profile
I came into real estate at the invitation of a friend who believed in me.
Now, your invitation and the trust you place make sense, as the real estate business is made by and for people and houses are seen as an addition.
As I have always been one of easy personal and social relationships, all the relationships we build with clients and colleagues are a great pleasure.
It is a great satisfaction to help my clients realize their dream of having their HOME or to sell their current property to have the perfect HOME for their needs.
Testimonies
Andréia e Gonçalo

December 2021

Todo este processo de compra de casa foi muito mais acessível devido ao Hugo. Sempre disponível para resolver qualquer dúvida que foi surgindo ao longo do tempo. Agradecemos ao Hugo toda a simpatia e atenção para connosco. Certamente iremos voltar a recorrer aos serviços do Hugo no futuro.

Tiago Dias

December 2021

Boa tarde, o Sr Hugo Ameixinha consultor e também amigo teve um ótimo desempenho no processo de venda do meu imóvel. A quem precisar não vou hesitar em recomendar o seus serviços. Grande abraço amigo e continua o bom trabalho 👍

Flávio Semedo

October 2021

Só temos a agradecer por todo o apoio, dedicação e profissionalismo desde o início até ao fim do nosso processo de compra de imóvel. Sendo a primeira vez, estávamos com bastante receio e medo de falhar em algum passo neste processo onde tudo era novidade para nós e o Hugo tornou tudo muito mais simples e a sua ajuda foi fundamental. Aconselhamos a todas as pessoas que queiram comprar ou vender o seu imóvel este excelente profissional. Obrigada Hugo.

Ana Fernandes

September 2021

Aqui vai o meu testemunho: O Hugo foi extremamente profissional do início ao fim de todo o processo, ouviu e esclareceu sempre as nossas dúvidas, foi um óptimo mediador entre nós e os compradores, muito disponível e muito honesto em tudo o que nos disse. Tudo o que nos disse cumpriu, além de ter sido super rápido a vender a nossa casa! Recomendo o Hugo a todos os que sei que querem vender a sua casa e conto com ele para quando voltar a vender uma casa minha!

Fernando e Alcina

July 2021

Boa tarde, Hugo! Quero manifestar apreço pela forma como conduziu todo o processo de venda do andar, num período de tempo tão curto que a todos surpreendeu. Desde o primeiro encontro, ficámos com a ideia de que estaríamos em boas mãos. O que não estávamos à espera foi de ser num tempo tão rápido, que acabou por ser uma grande vantagem para os planos que tínhamos para a nossa vida. Não deixaremos de o recomendar a quem pretender comprar / vender imóveis. Bem haja! Gratos por todo o seu empenho. Com os nossos melhores cumprimentos