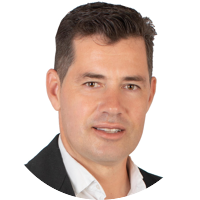 Profile
Relationship of trust and proximity to my customers




5 years ago I accepted this challenge launched by my Broker and friend Leandro Palma, and immediately, without any doubt, I assumed my commitment to this business.



Getting up every day, with satisfaction, and with the mission of helping someone, who needs to start a selling or buying process, in which my knowledge of the region, can be decisive in helping to decide, in a good sale or a good one purchase.



Professionalism and trust, it can be one of my greatest characteristics ... I do it in a very natural way, and in some way, it has helped me to start promotions and the consequent sales.



I belong to a market leader, Realty Art SA, with 20 years of existence, allied to the Century 21 brand, which does everything so that we have all the channels prepared to promote your Property in the World.



I am Team Leader of the Luís Costa Associados Team, which currently has nine real estate agents, a team coordinator and a communication marketing manager. Struggling Today to be better than Yesterday. Every day is an opportunity to change someone's life and mine as well.

Our Client is our priority.

We are a team of professionals at your disposal.



We are the Luís Costa Associados Team, and We Are Century 21.
Training and Expertise
CREATE 21 Golden Edition
SER&ESTAR CENTURY 21
Awards and Distinctions
2021 Centurion
2021 2º Team Leader em faturação
2021 1º Team Leader em Transações
2020 Centurion
2020 1º melhor consultor em transações Goal de Algarve
2019 Master Emerald
2018 Galardão Ruby
Languages
English
Español
Português