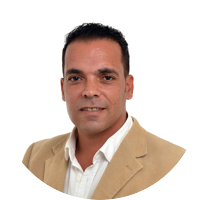 Profile
Born in the Algarve, I started my professional career in the automotive business, working in the sales department for 9 years, but after discovering real estate mediation, with which I identify, I already have more than 12 years of experience in 2019 I decided to embrace the Century21 RealtyArt project.
I guided all my personal and professional life, according to a wide range of values, such as: honesty, seriousness, competence, rigor, professionalism, quality, commitment, commitment and dedication, among others.
It was these values that I found as a motto at CENTURY 21 RealtyArt. Common thoughts, result in common projects.
Training and Expertise
CREATE 21 Golden Edition
SER&ESTAR CENTURY 21
TEAM UP 21
Languages
English
Español
Português