Business transfer of Mini market Amanhecer in Arruda dos Vinhos. Excellent business opportunity
Minimarket located in a central area in the parish of Arruda dos Vinhos at a scarce 30 kms from Lisbon, part of the County of Lisbon, where this commercial establishment, combination of Minimarket and Coffee shop, with its uniqueness and strong implementation and quality service in its area of action.

Its commercial activity reflects a good geographical coverage and for presenting approximately 1000 references to its customers who find what they are looking for with a attendant whose sympathy is a factor which distinguishes its customer service.

A combination of minimarket and having a coffee shop included in the premisses is a differentiation factor and is a concept which allows a higher product rotation and cross selling between both concepts due to its interdependencies. Who does not go out for a coffee and takes the opportunity that you are in a minimarket to take something home which you are lacking at home when you have a minimarket where you drink your coffee with the necessary offering you require.
On the opposite side when going to the minimarket to purchase your home supplies nothing better than a small dose of caffein together with a piece of cake at any time of the day.

Customers which are loyal by the quality of the products, number of references offered, sympathic approach to customers in the scope of an establishment which exists over 35 years (operating license dated July 1987) and closeness to customers satisfying their basic needs at a distance of a doorstep.

The establishment was refurbished and presents itself to its clients with a level of presentation, cleanliness, organization and product portfolio which differentiates itself from other commercial establishments in the same sector.

Has a solid business performance in terms of sales and with positive net profits and good gross margins optimized through a well-run cost management operation.

This business opportunity with all its highlights referred previously does not appear by chance but due to the desire of its owners in consolidating its various business areas in a more strict geographical scope and optimization of the number of commercial establishments that they own.

The owners are open to, together with the future purchaser to, in conjunction with them do a structured hand over during a transitional period to link the previous to the today and the old with the new, in order to have the knowledge transfer and the strong points of this commercial establishment.

The current opportunities do not reflect the future opportunities which are not yet implemented to its maximum potential, such as but not limited to, home deliveries or online sale, taking advantage of the built-in kitchen, just to name a few opportunities as an example.

Commercial establishment constituted by a public attendance area, store with product shelfing , warehouse at the end of the store and administrative office and bathroom as well as a possible built-in kitchen and coffee shop area.

If by now you are not yet convinced then nothing better than booking a visit so as to grasp by your own eyes the opportunity at hand and being able to see the opportunities and highlights referred previously in the presented setting.

Arruda dos Vinhos is a Portuguese parish of the Lisbon County, Central Region and West sub-region, with 77,96 sq km of area and 13 391 inhabitants. Its populational density is of 171,8 inhabitants per sqkm.
The municipality is limited up North by the municipality of Alenquer, East and South-east by Vila Franca de Xira, South by Loures, West by Mafra and North-west by Sobral de Monte Agraço.

Come and know your next business and opportunity not to lose out on !!!!


Hot Water
WiFi
Cellar
Boiler
Water Heater
Exhaust Fan
Stove
Refrigerator
Microwave
Telephone
Comunications
Waters
Collection
Electricity
Piped Gas
Awning
Burglar Alarm
Urban
Recessed Lighting
Exclusive WC
False Ceiling
Central Air Conditioning
Warehouse
Window
Wall
Kitchenware
Facade
Storage Room
Den
Afront
Flat Land
Natural Light
Price: 45 000 €
Status: Good
Gross area: 153m2
Plot Area: 280m2
Bathrooms: 2
Construction Year: 1982
Reference: C0491-00024
Pools (260m) - Piscinas Municipais Arruda dos Vinhos
Green Spaces (650m) - Jardim da Época
Garden (650m) - Jardim da Época
Library (750m) - Centro Cultural do Morgado
Town Centre (800m) - Arruda dos Vinhos
Pharmacy (900m) - Farmácia da Misericordia
Hospital (1km) - Centro de Saúde Arruda dos Vinhos
Fire Department (1.3km) - Bombeiros Voluntários de Arruda dos Vinhos
Police (1.3km) - GNR Arruda dos Vinhos
School (1.4km) - Centro Escolar Arruda dos Vinhos
School (1.5km) - Escola Básica Arruda dos Vinhos
Market (1.5km) - Mercado Municipal Arruda dos Vinhos
School (1.6km) - Externato João Alberto Faria
Shopping Center (1.7km) - Arruda Shopping
Supermarket (1.9km) - Intermarché
Freeway (5km) - A10 Auto-Estrada
Schedule Visit
Contact Form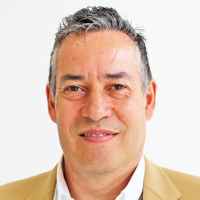 BLACK ASH ESTATES & PROPERTIES, LDA. AMI: 13794