Bakery Pastelaria Ribas Parque, in Ilhavo
If you are looking for an excellent business opportunity in the Bakery and Pastry business, you have just found it!

In a region recognized for its bread-making tradition, the Padaria Pastelaria Ribas Parque is located.
With own manufacture, good billing and profitability and loyal clientele!

With the corporate purpose of commerce and bakery industry, cafe, bar, brewery, tea house, pastry, confectionery and delicatessen offers a wide range of possibilities to anyone who wants to bet and boost this business!

Privileged location next to the EN109, close to Aveiro and the center of ìlhavo.
It benefits from the proximity to other commercial and service establishments, inserted in a busy residential area, with ample parking, a green area and the possibility of placing a terrace.

With storefronts on two fronts of the store, the largest facing the main street, the entry of natural light is an added value in this space.
The facilities are equipped with all the machines and equipment necessary for its full operation, such as ovens (with good production capacity), kneading machines, mixers, refrigeration equipment, furniture, showcases, among others.

The establishment is housed in two interconnected stores, one dedicated to customer service and the other to manufacturing. You can check the layout on the floor plan found in the photo gallery. The properties are not part of the business, there are leasing contracts for them.

It does not have loyalty contracts with suppliers.

The establishment, although fully equipped and in full operation, would benefit from modernization, as the decoration and some equipment are already a little dated.

Talk to us and come and visit this establishment which, being a great deal, still has great potential to explore!

A LITTLE BIT OF HISTORY AND TRADITION
"Bread is so familiar to us and is such an integral part of our daily lives that we sometimes forget that it is the basis of our civilization. As it is a staple food, bread has always played a decisive role, with agricultural, social, economic, political and religious implications. Talking about bread is another way of interpreting history. Each country has its history, each land has its bread!" scribe
"The Ílhavo Valley stands out geographically for its proximity to the Bôco River (Canal of the Ria de Aveiro). Already during the 17th to 19th centuries, this region was characterized by having many levadas and watermills, and being conducive to the cultivation of cereals, so it is not surprising its deep-rooted and famous tradition of bread production. The Padas de Vale de Ílhavo are very popular, and it is common for local people to say that "Pão de Vale de Ílhavo can be eaten without anything".
"The bread from Vale de Ílhavo - padas and folars, is delicious! And its rustic flavor comes from its origins and condition... it is thought that this locality had, during the 15th to 19th centuries, many streams in which water mills (mills) were installed. There are still two mills in operation and, in a nearby location, a rare frame mill. They are the ones who, for the most part, supply unrefined flour to the bakers of Vale de Ílhavo, who, in turn, knead the dough and make the bread in the traditional way, baking it in wood-fired ovens."
and of transition between the temperate Mediterranean climate and the oceanic one.

CENTURY 21 REALTY ART
We are experts in real estate consulting and represent the #1 company in the Century 21 network, also specialized in the international market.
The sum of synergies between the leading brand in Europe and the excellence we offer our customers is a natural consequence of our experience.
Extensive knowledge of the investment market allows us to offer those who choose our services the best possible deal, whether buying or selling.
Alarm
Disabled Access
Air Conditioner
Smoke Detector
Removable Partitions
Parking Garage Visit
Price: 110 000 €
Status: For Refurbishment
Gross area: 160m2
Bathrooms: 4
Energy Certificate: E
Reference: C0406-00573
Garden (5m)
Playground (50m)
Transportation Facilities (100m)
Town Centre (1km) - ILHAVO
Town Centre (5km) - Aveiro
Schedule Visit
Contact Form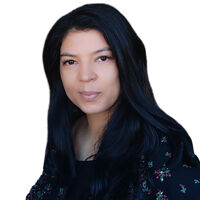 Zuvega, Unipessoal, Lda. AMI: 17129