Business transfer of a Senior Residence together with the Sale of the family house in Barcarena, Oeiras. Excellent business opportunity
It is the intent of the owners to combine the business transfer of the nursing home valued at 250.000 euros together with the sale of the family home with 10 bedrooms, from 1989, with 302 sqm, valued at 400.000 euros, thus allowing the business continuity, and safeguarding the nursing home business under the same facilities in which it is currently running.

The Nursing home is active since 2017 and has a very interesting two digit return on investment, has its facilities in a 302 sqm family home with commercial usage, complies with all legal and quality requirements for a Nursing Home business activity coding CAE 87301 and is Social Security licensed.

The business model is based on a capacity for 12 elderly continuously and its actual cost structure and operational management guarantees a very interesting revenue. Its current customer basis, both present and future as well as its customer networking guarantees a optimal usage of its capacity and optimized personnel and cost structures.

It presents individual and double bedrooms for 12 elderly persons. There is a common living room and a area for meals with significant sunlight and natural light. The rooms may benefit from the garden view which is open for strolls and ludic activities .
Bedrooms equipped with articulated beds and place for personal belongings, so essential for their well being and feeling at home. Each bed includes a calling system, for any circumstance in which it is necessary for the elderly to call and be promptly assisted by the nursing personnel.
Receives independent elderly or with different degrees of dependency, from slight to bedridden.
Accepts temporary stays or periods for post-surgery recovery.
Each bathroom is equipped with safety anti-fall systems. The corridors have technical support devices such as handrails for the movement of the most dependent cases. A service elevator exists to allow the elderly to move freely in-between the various floors of the Nursery home.
Has a general practitioner doctor weekly and nursing service once a week, socio-cultural animation three times per week, especially with special focus for elderly suffering from Parkinson or Alzheimer.
In the Senior Residence there is a activity plan with several programs of cultural, ludic and criative setting spaced throughout the year.
The family home is included in a 310 sqm plot, with a building implantation of 111 sqm and a private gross area of 302 sqm, distributed by 3 floors, basement which may be used as a garage, ground floor with several rooms, living room, kitchen and bathroom and first floor with remainder bedrooms and bathroom and a garden in the back of the house.

Building in total property, built in 1988 and perfectly adapted to the nursing home activity and to its patients, having had several restructuring adaptations, ramp for reduced mobility patients, entry and exit patient control, elevator to move throughout the floors and a porch and garden to allow outdoor activities to its patients.
The family home has received significant changes and improvements, last of which were back in 2019 and is under excellent conservation both internal and external.

This Senior Residence is located 20m from Lisbon and at a very shoort distance and 5m drive from Oeiras Hospital da Luz and Oeiras Centro de Saude.

Barcarena is a Portuguese parish with over 5500 years old of the Oeiras City Council, with 9,01 sq. km of area and 13 861 inhabitants. Its populational density is of 1538,4 inhabitants per sq. km.Barcarena has currently 1644 inhabitants.

Important to perform a visit to the Senior Residence/ Nursing home so as to grasp and experience onsite the business advantages and the conciliation of both offers, business transfer and family home.

Come and know your next business and opportunity not to lose out on !!!!




Porter's Lodge
Hot Water
Alarm
Garden
Disabled Access
Air Conditioner
Central Heating
Electric Shutters
WiFi
Kitchen Service
Cleaning Service
Main Electric Board
Electric Gate
Water Heater
Elevator
Exhaust Fan
Stove
Oven
Refrigerator
Washing Machine
Microwave
Wardrobes
Telephone
Comunications
Waters
Preinstalated Internet
Collection
Electricity
Double Glass
Piped Gas
Electric Stove
Garage
Urban
Recessed Lighting
Exclusive WC
Extinguisher
Safety Ordinance
Automatic Access Control
Closed Circuit Television
Hotplate
Bathtub
Indoor Parking
Facade
Viability
Equipped Kitchen
PVC Windows
Motorized Blinds
Storage Room
Courtyard
Balcony
Den
Patio
Furnished
Parking Garage Visit
Natural Light
Box
Price: 650 000 €
Status: As New
Gross area: 302m2
Bathrooms: 3
Construction Year: 1989
Parking: 2
Energy Certificate: D
Reference: C0491-00033
Supermarket (190m) - Supermercado Coviran
School (350m) - Jardim Escola O Cebolinha
School (400m) - Escola Básica EB1 Visconde de Leceia
Fire Department (1.2km) - Bombeiros de Barcarena
Hospital (1.3km) - Extensão Saúde Barcarena (CS Oeiras)
Freeway (3.5km) - IC19 Lisboa Sintra
Shopping Center (3.8km) - Oeiras Parque
Freeway (4km) - Auto-estrada A5 Lisboa Cascais
Fire Department (5.7km) - Bombeiros Voluntários de Oeiras
Market (5.7km) - Mercado Municipal Oeiras
Hospital (6.1km) - Hospital Amadora Sintra
Supermarket (7.5km) - Continente Amadora
Town Centre (9.9km) - Oeiras
Schedule Visit
Contact Form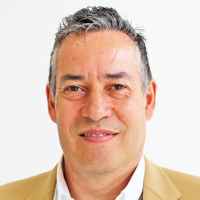 BLACK ASH ESTATES & PROPERTIES, LDA. AMI: 13794