Business transfer of Mini market Coviran in Barcarena, Oeiras. Excellent business opportunity
Minimarket located in a central area in the parish of Barcarena, Council of Oeiras at a scarce 17 kms from Lisbon, where this commercial establishment, Minimarket is located with its uniqueness and strong implementation and quality service in its area of action.

Its commercial activity reflects a good geographical coverage and for presenting approximately 900 references to its customers who find what they are looking for with a attendant whose sympathy is a factor which distinguishes its customer service.

Located in great proximity of several urban areas and sufficiently far away from major Great Stores like Continente, Auchan or Pingo Doce, it gives its contribution to the local commerce and proximity which the local inhabitants value.
Fact that the minimarket is Coviran has its advantages of being integrated into a pre-existent brand and network, however there is flexibility of keeping in the same brand or evaluate alternatives

Customers which are loyal by the quality of the products, number of references offered, sympathic approach to customers in the scope of an establishment which exists for several years and closeness to customers satisfying their basic needs at a distance of a doorstep.

The establishment was refurbished and presents itself to its clients with a level of presentation, cleanliness, organization and product portfolio which differentiates itself from other commercial establishments in the same sector.

Has a solid business performance in terms of sales and with positive net profits and good gross margins optimized through a well-run cost management operation.

This business opportunity with all its highlights referred previously does not appear by chance but due to the desire of its owners in consolidating its various business areas in a more strict geographical scope and optimization of the number of commercial establishments that they own.

The owners are open to, together with the future purchaser to, in conjunction with them do a structured hand over during a transitional period to link the previous to the today and the old with the new, in order to have the knowledge transfer and the strong points of this commercial establishment.

The current opportunities do not reflect the future opportunities which are not yet implemented to its maximum potential, such as but not limited to, home deliveries or online sale, or improved opportunities of the store in the back, just to name a few opportunities as an example.

Commercial establishment constituted by a public attendance area, store with product shelfing , warehouse at the end of the store and administrative office and bathroom.

If by now you are not yet convinced then nothing better than booking a visit so as to grasp by your own eyes the opportunity at hand and being able to see the opportunities and highlights referred previously in the presented setting.

Barcarena is a Portuguese parish with over 5500 years old of the Oeiras City Council, with 9,01 sq km of area and 13 861 inhabitants. Its populational density is of 1538,4 inhabitants per sqkm.
Barcarena has currently 1644 inhabitants.

Come and know your next business and opportunity not to lose out on !!!!


Hot Water
WiFi
Main Electric Board
Water Heater
Refrigerator
Microwave
Telephone
Waters
Preinstalated Internet
Collection
Electricity
Burglar Alarm
Recessed Lighting
Exclusive WC
Extinguisher
Closed Circuit Television
Forced Ventilation Basement Toilets
Warehouse
Removable Partitions
Window
Wall
Manual Gate
Facade
Storage Room
Den
Furnished
Afront
Price: 67 000 €
Status: Good
Gross area: 204m2
Plot Area: 245m2
Bathrooms: 2
Construction Year: 2008
Reference: C0491-00027
Freeway (3.5km) - IC 19 Lisboa Sintra
Shopping Center (3.8km) - Oeiras Parque
Freeway (4km) - Auto Estrada A5 Lisboa Cascais
Fire Department (5.7km) - Bombeiros Voluntários de Oeiras
Market (5.7km) - Mercado Municipal de Oeiras
Hospital (6.1km) - Hospital Amadora Sintra
Supermarket (7.5km) - Continente Amadora
Town Centre (9.9km) - Oeiras
Schedule Visit
Contact Form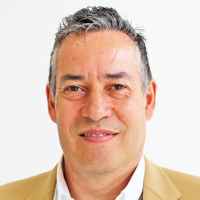 BLACK ASH ESTATES & PROPERTIES, LDA. AMI: 13794