TRANSFER OF BURGERIE - Vila Nova de Gaia
Santa Marinha is a parish that combines urban and residential areas. It is located on the banks of the Douro River and offers a breathtaking view of the river and the city of Porto. It is a region with a lively atmosphere, with a variety of shops, services, restaurants and cafes available to its inhabitants and visitors.

Afurada, located on the south bank of the Douro River, is known for its fishing community and artisanal fishing tradition. Walking through the narrow streets and observing the colorful fishermen's houses is a unique experience. In addition, the parish is famous for its fresh fish and seafood restaurants, where visitors can taste typical dishes from the region.

These parishes are well connected by public transport and access roads, facilitating travel to other areas of Vila Nova de Gaia and to Porto. In addition, they are close to important tourist attractions, such as the Port Wine Cellars, where it is possible to make visits and wine tastings.

Transfer of hamburger shop in full operation and with excellent profitability.
Business with face-to-face service and delivery, open from Tuesday to Saturday (Tuesday to Thursday from 10:00 am to 8:00 pm, Friday from 10:00 am to 11:00 pm and Saturday from 1:00 pm to 11:00 pm), has a steady clientele and captivates both in person service and on delivery platforms where it has an excellent service score.
The restaurant service provides its customers with a pleasant, familiar and welcoming space for breakfast with daily menu options, as well as for a snack.
Located in a great spot, the restaurant attracts both residents of the various buildings surrounding the store, as well as guests of the Hotel Holliday In, which is about 200m from the establishment.
It features an on-site dining space, with capacity for 20 seats indoors and another 16 seats outdoors. The trespass includes the stuffing/equipment and all the furniture on the site.
It does not require the purchase of any other equipment to maintain the full operation of the business.
The space is equipped with all the dishes necessary for the restoration.
With current lease of 400.00 Euros/month.
Ready for operation!
Make your dream a reality!
Mark already visit!!!
Exclusive WC
Equipped Kitchen
Natural Light
Price: 22 900 €
Status: Totally Refurbished
Gross area: 40m2
Bathrooms: 2
Reference: C0406-01275
Schedule Visit
Contact Form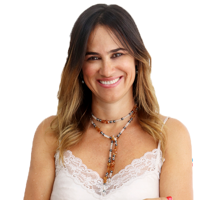 Zuvega, Unipessoal, Lda. AMI: 17129